New theory says an Avenger died and was resurrected in Infinity War and no one noticed
Avengers Infinity War theories are keeping us alive until Avengers 4 hits theatres and the latest one wonders if resurrections have already happened.
hollywood
Updated: Aug 23, 2018 18:19 IST
Another day, another Marvel fan comes up with a theory so far-fetched and still so good, you just cannot ignore it. This time, the theory does not talk about Stones or Realms but about people who may have already died and come back to life in Avengers Infinity War itself.
Rewind your mind back to the climax of the film when Thanos finally appears out the purple smoke in Battlefield Wakanda. Every time a hero came charging at him, he would wipe them out with a single punch. Hulk, in his Hulkbuster suit gets buried into stones, Black Panther gets his face planted in the ground, Groot's arms get split like twigs, Black Widow, Winter Soldier, War Machine all get tossed around like salad. But Redditor commander_wong has a name that took a worse beating than others. In his thread, the user wrote:
Thanos ended his short battle with Cap with a punch to the back of the head. Many wondered how Cap recovered in mere seconds from a punch that even took out the Hulk and the most logical explanation is that he didn't. As Thanos used the time stone to bring Vision back, the surroundings also reverted: Natasha was no longer trapped under pillars of stone, Bruce was no longer fused to a rock, and Cap showed no signs of injuries from a blow that should've easily killed him.
Here is a gif to help his case: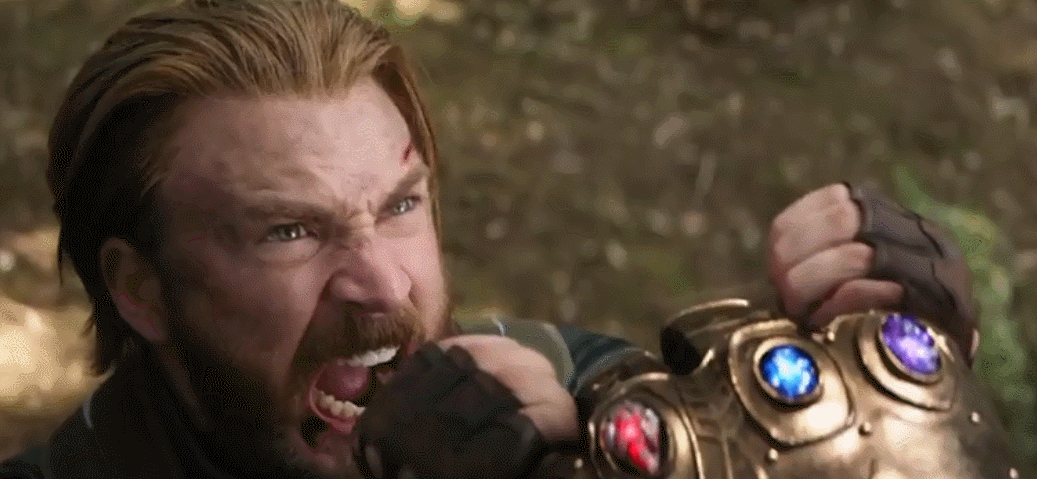 What does Cap's death and the subsequent return mean? Not much other than the fact that it got you worried for a split second before the movie broke your heart all over again by killing half of your favourite heroes in The Snappening.
However, it's no wonder if it got a lot of Captain America fans nervous if that was indeed the last they saw of Chris Evans as their hero. As is common knowledge among Marvel fans, Chris has already said it in clear words that he no longer wishes to play the role. He has said that the upcoming Avengers 4 will be his last film.
The Avengers will next be seen in Avengers 4, due out in May 2019 and touted to be a 'significant conclusion' to the Marvel Cinematic Universe as we know it.