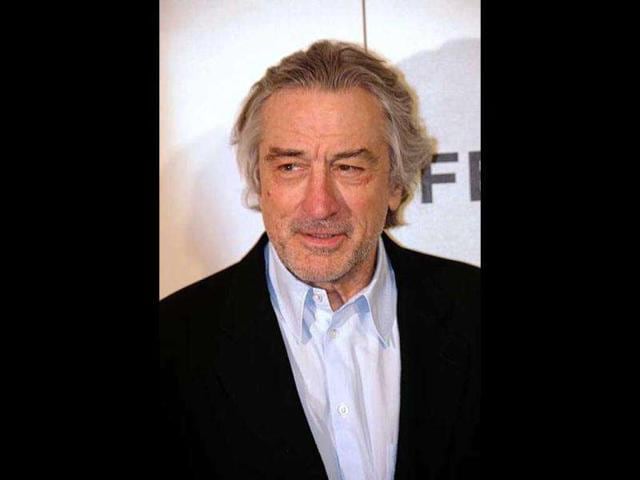 Robert De Niro enthrals Doha
One of the highlights of the ongoing Doha Tribeca Film Festival was an hour long question-answer session with the legendary American actor/director Robert De Niro.
Hindustan Times | By Gautaman Bhaskaran
UPDATED ON NOV 22, 2012 04:44 PM IST
One of the highlights of the ongoing Doha Tribeca Film Festival was an hour long question-answer session with the legendary American actor/director Robert De Niro.
The equally legendary movie critic, Pauline Kael, wrote after seeing Niro in Mean Street "This kid does not just act. He takes off into the vapours". Most people who have watched the actor would have no hesitation in agreeing with what Kael had said years ago.
Niro has ever since his first films changed and evolved physically, psychologically and vocally, and so much that he has never ceased to amaze us. His incredibly flexible face that seems to be in the hands of an enormously dexterous potter may well give a complex to many of India's so-call star actors.
As the young Vito Corleone in The Godfather II, as the Taxi Driver in post-Vietnam New York, as the frightening boxer in Raging Bull and as the convicted rapist seeking revenge in Cape Fear, De Niro was brilliant, playing each of the vastly different roles with consume ease.
There were any number of other movies – 1900, Brazil, The King of Comedy and New York, New York – where De Niro excelled. His latest David O Russell's Silver Linings Playbook, screened at the ongoing Doha Tribeca Film Festival, only too easily revealed that here was an actor knocking 70, but still with a face that is remarkably expressive.
As Pat Solitano in Russell's work, De Niro proves to us that he could be the brooding silent guy on the screen as he could be boisterous and funny. Essaying a not-to-easy father theme, De Niro's character yearns for domestic peace, but his efforts are undermined by his mentally unstable son, suffering from bi-polar disorder. What happens is, believe-it-or-not, a laugh riot.
Oscar and Golden Globe winner, De Niro enthralled the audience at Doha. Talking about his approach to acting he said "Unlike theatre which isn't so structured, movies go through a process. My feeling personally has always been whatever works, works so long as you don't hurt yourself or anyone else."
He went on to discuss working with such directors as Martin Scorsese and Francis Ford Coppola. "With Marty we'd rehearse scenes, videotape rehearsals, improvise scenes and make adjustments. He has such great respect for actors that he went along with anything you wanted to do. If it didn't work he'd direct you or fix it in the editing room."
De Niro said the most important thing about working with directors is 'that you feel like you can do no wrong. It's not about whether they agree with you or not. It's that you try whatever you want. It's exciting to work with someone who enjoys what you do. It's like having a permissive parent."
Asked about where he starts on a role, De Niro said: "Sometimes you start with the director or writer or both. However I like to have a read through of a script before I even get on board with a project. It's a discovery process even if they don't want me for the role."
De Niro spoke of his admiration for Marlon Brando and said of the actor: "He was wonderful. And even though in later life he changed his own feelings about acting, when he was on it he was great. I loved him."
Quipped if his own approach to acting had changed in later years, De Niro added: "I feel like I've let things that used to concern me or preoccupy me go. I now feel freer."
He spoke about the importance of timing in comedies, about how actors made good directors and how one always learnt from the constructive criticism of a reviewer.
In the end, to me De Niro came out as an immensely modest human being who cared a great deal about another fellow being. What a rarity in today's world of glittering stardom.

Close