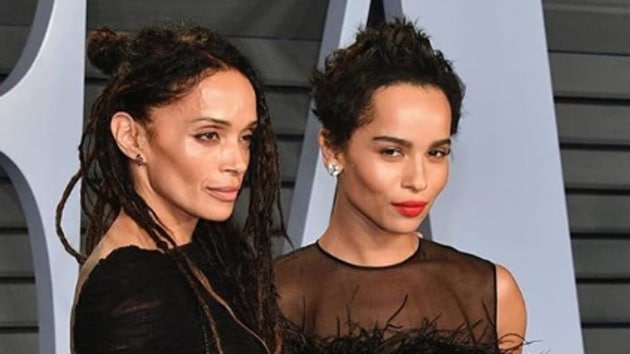 Zoe Kravitz recreates mom Lisa Bonet's iconic nude cover 30 years later. See side-by-side pics
Fantastic Beasts star Zoe Kravitz paid tribute to her mother Lisa Bonet by recreating her iconic nude Rolling Stone cover 30 years later.
UPDATED ON OCT 30, 2018 02:53 PM IST
Fantastic Beats: The Crimes of Grindelwald actor Zoe Kravitz has recreated her mother Lisa Bonet's iconic Rolling Stone cover exactly 30 years later. Kravitz shared both covers side by side on her Instagram with the caption, "Life imitates art".
Speaking to the magazine about her decision to pay tribute to her mother's cover, Kravitz said, "I've always loved that cover so much. When I think of Rolling Stone, that's always the image that pops into my head. It's a really striking image of her. It's beautiful."
Bonet shot for the cover when she was two months pregnant with Zoe, whose father is iconic rockstar Lenny Kravitz. Bonet is now married to Aquaman actor Jason Momoa.
Kravitz pointed out that the 1988 issue actually used the picture of Bonet in a shirt on the cover. "I think she was a little bummed when they used the shirt picture as the cover," Kravitz said. "I think she just thought, 'I'm doing it, let's do it!'"
And so Kravitz made it a point to do what her mother couldn't. "It's less about the picture," she said, "and more about doing the thing my mom intended to do. That feels cool."
Kravitz will next be seen in the Fantastic Beasts sequel, in which she plays Leta Lestrange, a former flame of Newt Scamander's. The film will be released in theatres on November 16. In addition, she will also return for the second season of HBO's Big Little Lies.
Follow @htshowbiz for more

Close