Digitising Indian retail: Looking at challenges and exploring growth models
Published on Jul 27, 2021 01:49 PM IST
The study has been authored by Preeti Kapuria and Harish Nalawade.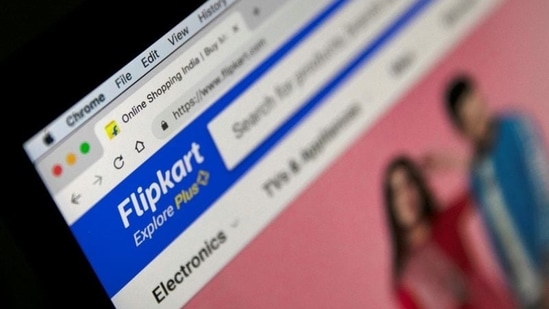 Observer Research Foundation
According to the United Nations Conference on Trade and Development's B2C (business-to-consumer) E-commerce Index 2019, India ranks 73 out of 152 countries on its readiness to support online shopping.1 India leads among South Asian countries, while Asian states like Iran (42), China (56), Kazakhstan (57), Azerbaijan (62), Vietnam (64) and Tunisia (70) fare better than it on the index.
Nevertheless, India's domestic e-commerce market is expected to reach $ 99 billion (approximately ₹7 lakh crore) by 2024, increasing at a compound annual growth rate (CAGR) of 27% during 2019-2024, and will reach ₹13,97,800 crore ($ 200 billion) by 2027.3 The grocery and fashion/apparel sectors are poised to drive this growth, triggered by expanding internet and smartphone penetration. India is the second-largest smartphone market, accounting for nearly 10% of global smartphone sales, and the number of domestic smartphone users is expected to rise to approximately 450 million by 2021–22, from 260 million in 2016–17.5 While internet penetration in India grew to nearly 34.42% in 2017, from a mere 4% in 2007,6 the number of internet users is expected to rise to 829 million by 2021, from 445.96 million in 2017. Internet penetration in rural India is projected to grow by 45% by 2021, up from almost 22% in 2019. Online shoppers in India are expected to reach 220 million by 2025, from 120 million in 2018.
Increasing internet penetration and smartphone and social media use have driven the growth of e-commerce in India. Exorbitant real estate prices, high operational costs and the lack of appropriate retail spaces have restricted the expansion of larger physical stores, forcing big retailers to turn to e-commerce platforms as a growth avenue in addition to their websites and existing physical stores, if any. E-commerce has become increasingly popular, even in Tier II and Tier III cities, due to services like cash-on-delivery and free home delivery, deep discounts, flexible payment options and buy-back policies, and the availability of a wide variety of products.
The Indian retail market—the third-largest in Asia and fourth-largest in the world—is expected to grow to $1.2 trillion (approximately ₹87 lakh crore) by 2021 and is set to cross $1.75 trillion (approximately ₹126 lakh crore) by 2026,14 while domestic retail sales are expected to grow at a CAGR of 10.8% between 2017-18 and 2021-22.15 The retail market consists of the unorganised sector, including conventional family-run neighbourhood shops, and organised retail, such as brick- and-mortar large retailers and online shopping sites. Retail is India's largest industry, accounting for over 10 percent of the country's Gross Domestic Product (GDP) and 8% of employment. However, despite its large size, the retail space has remained predominantly unorganised due to the presence of local stores and vendors and the delayed market appearance of large retailers. The grocery sector accounts for half of India's retail consumption, and kirana stores—conventional stores, often family-run, that meet emergency, fill-in and stock-up requirements—account for about 90% of the grocery retail market. Currently, there are over 12 million operational kiranas across the country.
Despite the emergence of supermarkets and hypermarkets and the growth of online grocery stores such as BigBasket and Grofers, kiranas remain a preferred option among a majority of Indians since such stores are at the "heart of hyper-local". Nevertheless, the growing organised grocery retail sector could pose some threats to kiranas in terms of volume of business and profits. The share of organised retail in India's total retail was expected to reach 20% by the end of 2020, from around 8% in 2013,23 while the share of traditional retail (represented by kiranas) is expected to dip to around 80% in the next year or so. The Indian online grocery market is estimated to exceed sales of ₹22,500 crore ($3.19 billion) in 2020, rising by 76% over the previous year, with serious implications for the livelihood of millions of small format retailers.
Kiranas were extremely important during the Covid-19-induced lockdown, morphing into the "new supermarket". Although the lockdown and coronavirus mitigation protocols forced more consumers to shop online, the e-commerce industry was hard hit as it was not deemed an essential service (and could not deliver goods) and due to other issues like last-mile logistics. The retail sector incurred massive losses of about ₹5.50 lakh crore (approximately $ 75 billion), and at least 20% of Indian retailers shut their businesses due to Covid-19. Even kirana stores were impacted by the lockdown—over 600,000 are estimated to have shut down in the first two months of the lockdown in 2020. To prevent such vulnerabilities, small retailers must digitise their sales and business operations. Acquiring new digitally savvy consumers is a major challenge for kirana retailers, who are mostly digitally-challenged and cannot provide modern services like online ordering.
Small format retailers can widen their customer base by adopting digital technologies and e-commerce models. Additionally, digitisation increases their creditworthiness, as the use of point-of-sale (POS) devices, digital payments, and debit and credit payments generate data, which helps lenders extend credit. For kirana stores, digitisation will mean a shift from cash-based to digital/online payments, the use of apps to manage operations (inventory, billing, finances), and integration into the e-commerce sector.
This paper seeks to answer how small retailers can be encouraged to adopt digital technologies and integrate into the e-commerce ecosystem. It explores the dominant position of kirana stores in India's retail sector and concerns related to technology adoption. It also examines the role of government and private players in facilitating the digitisation of kirana stores. Finally, it recommends that kiranas digitise through the 'phygital' (combining the physical with the digital; where physical retail shops accept digital payments, manage store operations digitally and have an online presence) or the convergence (collaborations between large retailers, kiranas and e-commerce platforms) models.
You can access the full story here
(The study has been authored by Preeti Kapuria and Harish Nalawade)
Personalise your news feed. Follow trending topics