India, US must set realistic targets in business ties
Jan 23, 2015 12:59 PM IST
To ensure that business ties grow exponentially, New Delhi should address regulatory hurdles, Abusaleh Shariff writes.
On his visit to India, US President Barack Obama will review first-hand the 'might and right' of the only (large) nation uniquely expected to have positive GDP growth in 2015, thanks to falling oil prices. US-India business is expected to grow — from around $50 billion annually aiming to reach $400-500 billion; the size of US imports from China. Yet, there are many constraints that the two democracies have to overcome to realise the expected size and type of business.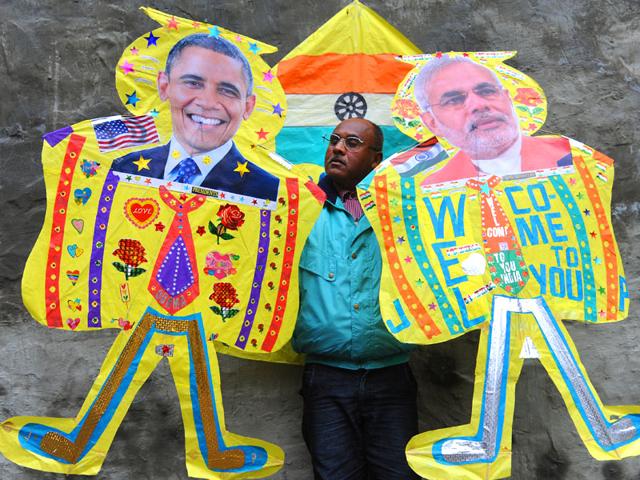 Under a continued diversification and strategic alignment policy — remember the 'nuclear deal-123' — the US hopes to build a massive market for its defence equipment. Although the ongoing crossover helicopter deals between India and the US and Pakistan and Russia are indications of change, there are other impediments. India's defence inventory is dominantly Russian while Pakistan's is dominantly American. The US will continue to face difficulty in pushing its defence inventory as long as it continues to supply the same or similar inventory to Pakistan. India's policy that mega defence deals must come with technology transfers continues; the French multi-role fighter jets and Israel's air-defence and anti-tank guided missiles systems deals are recent examples. The US has so far shown little interest in such riders.
India's interests lie in what can be labelled the 'three-brothers' policy featuring India-US-China. China is after all the biggest business and investment partner of the US as well. There are disputes in intellectual property rights (IPRs) especially associated with pharmaceuticals. Realistically this issue is unlikely to be settled any time soon. A compromise can only be reached within a comprehensive understanding of the healthcare market in India. This sector has been the most abused, and needs a major overhaul through healthcare reforms, including developing a durable tripartite insurance system. There still are huge legal hurdles with respect to property rights, especially the one which is needed for international business and industrial investments; so is the opposition to multi-brand retail.
The opening up of the insurance sector through legislation has not progressed in Parliament. The Ordinance clearing 49% FDI in insurance sector may still not attract investors due to its temporary nature. The political quid-pro-quo which is normal on such occasions seems to fail due to harsh anti-minority stance the NDA and its social affiliates have taken especially in the tit-for-tat conversion fiasco. Agriculture is in the domain of tripartite negotiations, with the World Trade Organisation being the intermediary. A recent India-favourable agreement backed by the ministry of external affairs has been worked out but such opaque deals often fail during implementation. There are 90 million farming and another 28 million agricultural labour households in India. The average farm-holding is less than one hectare, most with meagre cultivable lands barely yielding food sufficient for survival. Given this state of agriculture, prudent policy has to ensure safety and sustenance of farming households across India. The US-India partnership should focus on a mechanism to mitigate rampant and a high incidence of malnutrition amongst the children and women of reproductive age. Investments in food processing, packaging and trade in food products will benefit both the businesses and people within India. Technological breakthroughs of 'no till farming' as well as policy agreements to improve agricultural productivity through the use of genetically modified process are niche areas of cooperation.

Abusaleh Shariff is with the US-India Policy Institute in Washington

The views expressed by the author are personal
"Exciting news! Hindustan Times is now on WhatsApp Channels
Subscribe today by clicking the link and stay updated with the latest news!"
Click here!