Actor Vikram Chatterjee arrested for model Sonika Chauhan's death | 10 facts
Updated on May 31, 2017 12:17 PM IST
A month after Bengali actor Vikram Chatterjee crashed his car in Kolkata that killed his co-passenger - model and television anchor Sonika Chauhan, the police have charged Vikram Chatterjee with culpable homicide not amounting to murder.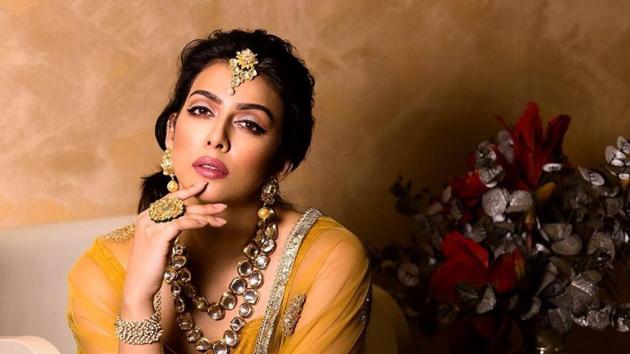 Police charged Kolkata actor Vikram Chatterjee with culpable homicide not amounting to murder on Tuesday in connection with a car crash last month that killed his co-passenger, popular model and TV primetime host, Sonika Chauhan.
The death raised a storm in Bengal's film and fashion industry with friends of the Sonika demanding strong action against Vikram. Many have alleged the Kolkata Police went slow on the investigation and didn't probe if Vikram was driving under the influence of alcohol. Here are 10 things to know about the case:
1. Popular modelling face Sonika Chauhan died on April 29 after midnight when the car in which she was on the seat beside the driver, hit a pavement
2. The car was being driven by TV serial actor Vikram Chatterjee allegedly in a drunken condition
3. Forensic reports prove that the car was moving at speeds well over 100 kmph
4. Initially Vikram Chatterjee denied that he had consumed alcohol, but he admitted it later. His father alleged that the airbags of the Toyota car did not activate, otherwise Chauhan would have survived.
5. The duo were taken to a hospital far away (about 6 km) from the accident spot even when there were more than one hospital nearby. The public works minister, Aroop Biswas, a confidante of chief minister Mamata Banerjee, rushed to the hospital on learning about the incident.
6. The death split Kolkata's modelling and silver-screen world, with Sonika's friend charging Vikram of suppressing truth
7. The model's friend organised a candlelight walk on May 8, 2017 demanding "Justice for Sonika"
8. There were allegations that Vikram's blood samples were taken as many as nine days after the incident.
9. After pressure mounted on police to act tough, Vikram was summoned to Tollygunge police station and questioned a few times.
10. Finally on May 30, 2017, Vikram was charged with culpable- homicide not amounting to murder, a non-bailable section, for Sonika's death.
Personalise your news feed. Follow trending topics