17-yr-old student dies by suicide in Kota, 4th incident in a month
Jan 16, 2023 10:25 PM IST
According to government data, 22 students have died in Kota since 2022. Around 121 have died since 2011.
Jaipur: A 17-year-old student, who was preparing for JEE-Mains examination in Rajasthan's Kota, reportedly died by suicide on Sunday evening, police said, in yet another such instance in the district which is the centre of India's test-prep business.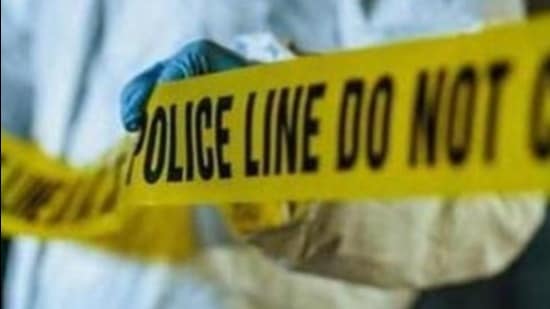 Last month, three students – two from Bihar and one from Madhya Pradesh – died by suicide in the district.
Mahaveer Nagar police station sub-inspector (SI) Avdesh Kumar said the teen who took the extreme step on Sunday was a resident of Shahjahanpur town in Uttar Pradesh. He was staying at a guesthouse in Kota.
Kumar said the purported suicide came to light after the deceased's friend repeatedly called him and he did not respond.
"His friend reached his room and knocked. After there was no response, his friend informed the guesthouse owner who later called the police. They found him dead after breaking the door," the SI said.
The teen was a student at a private institute since July last year. He reportedly had not been attending classes for the past one month, the SI said.
Police said the deceased's family have been informed about the incident.
The district is the centre of India's test-prep business, estimated to be worth ₹5,000 crore annually, according to a senior district administrative official. Students from around the country arrive here in huge numbers after their Class X, and register in residential test-prep institutes. They also enroll in schools, most of which are largely for purposes of certification.
Students attend classes only in the test-prep institutes, which prepares them for their Class XII examination, but more importantly, entrance examinations such as JEE and NEET. Some students find the grind stressful, especially because they are away from their families.
According to government data, 22 students have died in Kota since 2022. Around 121 have died since 2011.
The recent surge in such instances has prompted the state government to propose a law to regulate private educational institutes – from schools to universities to test-prep specialists – and ease the academic pressure on students, especially those enrolled in private coaching centres or online tutorials.
The government plans to introduce the Rajasthan Private Educational Regulatory Authority Bill 2022 during the budget session of the state assembly from January 23. The bill, which was drafted by a five-member committee of academicians, sociologists and psychologists last year, seeks to prohibit private institutes from glorifying toppers, prescribes an aptitude test for admission and makes registration mandatory for all such institutes, even if they are only running online courses.
The bill says that private coaching institutes must have a career counselling cell to guide the students and help them prepare . It also calls for compulsory counselling sessions for students to de-stress them and prevent cases of suicide, and installation of a 24x7 helpline for both students and parents.
The Union government also has higher education regulators such as the University Grants Commission and the All India Council for Technical Education (AICTE).