2 booked under triple talaq ordinance in Rajasthan, Uttar Pradesh
Police said this was the first case filed under the ordinance in Uttar Pradesh since it was promulgated on September 19 to criminalize instant triple talaq.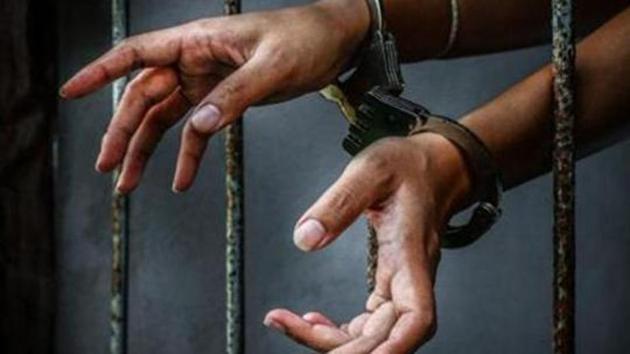 Updated on Sep 27, 2018 12:01 AM IST
Hindustan Times, Lucknow/Barmer |
HT Correspondents
At least two people have been booked in Rajasthan and Uttar Pradesh under the ordinance that was promulgated on September 19 to criminalize instant triple talaq (divorce).
The Muslim Women (Protection of Rights on Marriage) Ordinance, 2018, makes all declarations of instant talaq, including in written or electronic form, illegal. It declares the practice a cognizable offence, which can lead up to three-year imprisonment.
Police superintendent Umesh Kumar Singh said they registered a case on Tuesday under the ordinance against one Gulfam in Bijnor for allegedly pronouncing triple talaq two months after marrying one Sultanat.
A local resident, who did not wish to be named, said Gulfam had an affair with a woman before his marriage but his family was against it. "The woman arrived at his home on Sunday and threatened to commit suicide if he did not marry her."
He said Gulfam, his girlfriend, and other family members were brought to the police station to sort out the issue. The resident added that Gulfam agreed there to divorce his wife and marry his girlfriend.
Singh said they have ordered a probe into the role of the policemen at the station in the divorce and Gulfam's second alleged nikah there.
Police said this was the first case filed under the ordinance in Uttar Pradesh since it was promulgated.
In Lucknow, deputy inspector general (law and order) Praveen Kumar said instructions have been issued to book one Moharram Ali, under the ordinance for allegedly pronouncing instant divorce on Friday.
One Saleem Khan was on Wednesday booked In Rajasthan's Barmer under the ordinance for allegedly pronouncing instance talaq in writing after saying it on the phone earlier.
"We registered a case under section 3/4 of the Muslim Women (Protection on Rights of Marriage) Ordinance, 2018, against Saleem Khan and his three relatives," said Sanjana Kumari, a sub-inspector at Barmer's Balotra police station.
She said Khan has been also been booked for subjecting his wife to cruelty, criminal breach and for voluntarily causing hurt under the Indian Penal Code along with his family.
A police officer quoted Khan's wife, Salma Bano, telling them that her husband had pronounced instant talaq thrice over the phone on September 15 when she was away with her parents.
"On September 23, I was called to the police station where my husband was also present. In the presence of police, he declared talaq in written form," Bano said. HT has seen a copy of the written talaq.
Bano, a mother of three, said she has been married for 23 years.
"After 10 years of marriage, my husband and in-laws began torturing me to demand Rs 15 lakh as dowry. A few months ago, my husband left me. I came to my parents' house," Bano said.
"When (Prime Minister) Modi has brought a law to ban triple talaq in India, then how could my husband do this?" she asked.
Saleem Khan accused his wife of having an illicit relation with a man for two years. He insisted he had not pronounced instant talaq.
"I pronounced the first talaq about four months ago, second about two months ago and later third time on September 15," he said. "When I went to the police station, I was asked to give talaq in writing. I wrote talaq in the presence of police."
The Supreme Court had in August last year declared the instant triple talaq practice unconstitutional and asked Parliament to pass a law against it. A bill in this regard was passed in Lok Sabha in December. It has been pending for approval in Rajya Sabha, as opposition parties want the issue to be discussed further.
Topics
Close Story