27% OBC quota in all-India medical admission, 10% for economically weaker section | What it means
This decision which will come into effect from the current academic year would benefit nearly 1,500 OBC students in MBBS and 2,500 OBC students in postgraduation every year, the government said.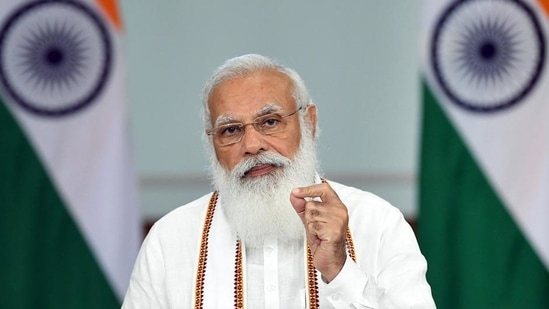 Published on Jul 29, 2021 03:35 PM IST
The government announced a 27 per cent reservation for OBCs and a 10 per cent quota for the economically weaker sections in the all India quota scheme for undergraduate and postgraduate medical courses. The new reservation provision will be implemented in this year's admission as well, the government said. All undergraduate and postgraduate medical courses, including dental, will have reservations for OBCs and economically weak sections from 2021-22 onwards. Nearly 1,500 OBC students in MBBS and 2,500 OBC students in postgraduation will be benefitted from this reservation every year, apart from 550 students from the economically weaker sections in MBBS and around 1,000 in the post-graduation, every year.
"This will immensely help thousands of our youth every year get better opportunities and create a new paradigm of social justice in our country," PM Modi tweeted hailing the decision as a 'landmark' one.
"The present government is committed to providing due reservation both to the backward category as well as the EWS category. The Union government has now taken a historic decision to provide for 27% reservation for OBCs and 10% reservation for EWS in the AIQ Scheme. The OBC students from across the country shall now be able to take benefit of this reservation in AIQ Scheme to compete for seats in any State. Being a Central Scheme, the Central List of OBCs shall be used for this reservation.," the government said.
What is AIQ scheme?
All India Quota scheme was introduced in 1986 under a Supreme Court direction. The aim was to enable students of another state to get reservation benefits in other states as well. Until 2008, there was no reservation in the All India Quota scheme. In 2007, the Supreme Court introduced reservations of 15% for SCs and 7.5% for STs in the all-India scheme.
What does this OBC quota in AQI means?
Students belonging to OBC can now apply to any government medical or dental college to any other state under this quota. This was a long-pending issue as OBCs did not have any all-India quota for medical admission. State government medical colleges have 15% reservation in undergraduate seats and 50% in post-graduate seats for All India Quota. Scheduled Caste (SC) and Scheduled (ST)s has reservation under the All India quota. So OBC students if migrated to another state could not reap avail of any reservation.
Reservation for EWS
In 2019, a constitutional amendment was made to provide 10 per cent reservation for the economically weaker sections. Accordingly, the seats in medical and dental colleges were increased so that unreserved categories do not get affected. But this category was not included in the All India quota scheme.
Topics
Close Story