28 arrested for attacking CM Nitish Kumar's cavalcade
Jan 14, 2018 08:46 PM IST
Those named in the FIRs were identified with the help of video footages and photographs from different sources, a police officer said.
At least 28 people, including 10 women, have so far been arrested in connection with the attack on the cavalcade of Bihar chief minister Nitish Kumar in Buxar district two days ago.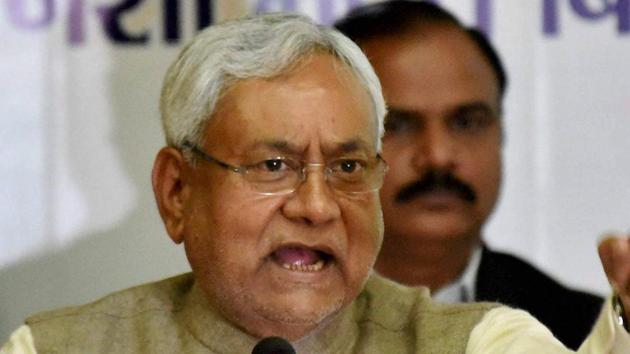 Altogether five FIRs have been registered in connection with the incident against 99 named and 500-700 unnamed people, Buxar superintendent of police Rakesh Kumar said Sunday.
"We have so far arrested 28 persons — 18 men and 10 women — in connection with the stone-pelting incident on CM's car on Friday," the SP said.
The chief minister's convoy was pelted with stones during his tour of Nandan village in Dumraon block as part of his state-wide Vikas Samiksha Yatra.
Although Kumar remained unharmed, several security personnel suffered injuries and a few vehicles in the cavalcade were damaged in the stone-pelting.
"Those named in the FIRs were identified with the help of video footages and photographs obtained from various sources. While 28 of them have been arrested, efforts are on to nab the others," the police officer said.
Divisional commissioner of Patna Anand Kishore had visited Buxar Saturday along with inspector general of police, Patna Zone, NH Khan.
"A thorough probe is being conducted into the incident to find out whether the attack was pre-planned and if so, who were behind it," Kishore said.
Meanwhile, senior RJD leader Jagdanand Singh, who had earlier been an MP from Buxar, visited Nandan village Sunday.
"The government in the state wants to send the message that voices raised in support of legitimate demands will be crushed with iron hand," he said.
The RJD will not tolerate injustice against poor Dalits who do not have major demands. They only wanted a word of assurance from the chief minister that the promises he has been making will indeed be fulfilled," Singh said.
Opposition RJD has been accused by the ruling JD(U)-BJP combine of being behind the attack criticized the police action following Friday's incident.