With 50 cases, India's biggest Zika virus outbreak sets off alarm bells
Since the incubation period of the virus is one week, more cases are expected to surface over the next seven days before the results of the containment measures implemented by the government.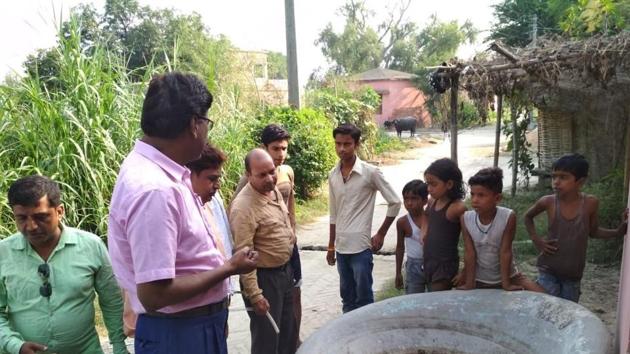 Updated on Oct 13, 2018 12:16 PM IST
Fifty cases of zika virus have been confirmed in Jaipur in India's biggest outbreak of the disease to date, and epidemiologists say it's critical to contain mosquito breeding over the next week to ensure the infection doesn't spread to create new epicentres. There have been no deaths.
Since the incubation period of the virus is one week, more cases are expected over the next seven days before the results of the containment measures — which now include quarantining all the students living in Rajput Hostel in neighbouring Sindhi Camp after three students tested positive — rolled out over the past week show results.
Eleven pregnant women are among those infected with zika virus.
The virus puts the unborn children at risk of microcephaly, a birth defect in which the baby's head is smaller than normal because of abnormal brain development.
The first person to test positive on September 21 was an 85-year-old woman with no travel history from the densely-populated Shastri Nagar neighbourhood.
Read | Should we worry about Zika virus? All you need to know about the outbreak
The health ministry has not established the epidemiology, but suspect the outbreak was started by an infected tourist.
"Apart from vector (mosquito) control measures, India needs to improve surveillance for symptoms, not just at airports but also bus terminals and other ports to ensure the outbreak remains localised and is quickly contained," said Dileep Mavalankar, director, Indian Institute of Public Health, Gandhinagar.
"The number of cases is expected to increase for another week, but there has been no exponential increase in cases, like it happened in Brazil in 2015. Containment efforts over the next week will determine how the outbreak shapes up," said a health ministry official, who was a member of the expert team tracking containment measures.
The biggest challenge now is containing the outbreak in Rajput Hostel, which is infested with aedes aegypti mosquitoes that spread zika, dengue and chikungunya. "The average lifetime flying distance of aedes aegypti mosquitoes is 400-500 metres, so if a zero aedes zone is created using larvael control and fogging, the outbreak can be contained," he said. "There is a busy bus terminus and several hotels near the hostel, which creates the risk of an infected person travelling out to create new epicentres," he said.
Zika has been reported in 86 countries, with the biggest outbreak occurring in Brazil in 2015. It was first reported in India in Gujarat in February, 2017, when three people tested positive in Ahmedabad, which was followed by one case in Krishnagiri district in Tamil Nadu in July of the same year.
The symptoms include high fever, rash, joint and muscle pain, headache and conjunctivitis (red, itchy eyes), but 80% of the infected persons have mild or no symptoms. It has not caused severe disease or death, with pregnant women being the most at risk. The treatment is generic and there is no vaccine.
Containment measures have been rolled out within a 3-km radius of the first case in Shastri Nagar neighbourhood of Jaipur, where 250 teams are surveying each home for people with fever, the health status of pregnant women, treating lab-confirmed cases in hospitals for two weeks, and using Temefos for mosquito larvael control and fogging to kill adult mosquitoes.
Read opinion | The global pandemic threat is growing
Close Story