Rohtak: Abortion, delivery risky for 10-yr-old rape victim, hospital tells court
May 25, 2017 11:37 PM IST
The minor's pregnancy was found to be at the borderline of the 20 weeks.
The medical board of the Post Graduate Institute of Medical Sciences has left it to the court to decide if the 10-year-old pregnant rape victim should be allowed to abort her foetus.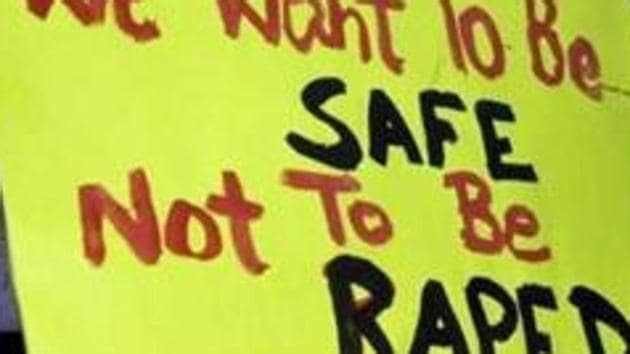 Dr Prashant Kumar at the PGIMS said they found the victim's pregnancy to be at the borderline of the 20 weeks.
Under the Medical Termination of Pregnancy (MTP) Act, abortion is not allowed after 20 weeks except in cases where there is risk to the mother's life.
"The board has found that both the situations —abortion at present and delivery — could be equally dangerous for the victim. So the court will be able to better assess what should be done now," the doctor said.
The 10-year-old girl was allegedly raped by her stepfather several times.
The incident had come to light last Friday when her mother, a migrant labourer from Bihar, had taken her to a doctor for medical check-up. The victim revealed the trauma to her mother, after which her stepfather was booked and arrested.
Dr Raj Singh Sangwan, the chairman of the district child welfare committee said they have prepared the paperwork for the case in Punjab and Haryana high court, though PGIMS said it will appeal the case in district court in Rohtak.
He said they were giving counselling to the victim who is under extreme mental trauma.
"Her mother told that she was a little unstable for a long time after she had suffered a head injury. So she was not even going to school. Her legal aid and compensation will be taken care of," he said.
The incident came close on the heels of the brutal gangrape and murder of a 20-year-old Sonepat girl by her jilted lover, who along with his friends gang-raped the girl and then smashed her face with bricks to kill her.