IAF officers can't grow beard, uniformity of personal appearance important: SC
Indian Air Force (IAF) personnel cannot sport a beard for any reason, including religious, as it goes against the rules governing their service, the Supreme Court ruled on Thursday.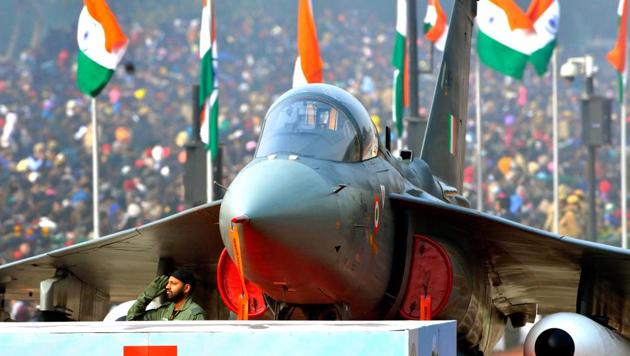 Updated on Dec 15, 2016 07:50 PM IST
Hindustan Times, New Delhi |
HT Correspondent
Indian airmen can't keep a beard as it is against their service rules, the Supreme Court ruled on Thursday.
A bench headed by Chief Justice TS Thakur upheld the sacking of an Indian Air Force (IAF) man for keeping a long beard, saying military regulations were aimed at ensuring discipline and uniformity.
The bench dismissed pleas filed by two Muslim personnel of the IAF — Mohammed Zubair and Ansari Aaftab Ahmed. The Punjab and Haryana high court had dismissed their petition earlier.
The decision to prohibit personnel of a particular community from sporting a beard didn't infringe upon their fundamental right to religion, the top court said.
"Every member of the air force, while on duty, is required to wear the uniform and not display any sign or object which distinguishes one from another. Uniformity of personal appearance is quintessential to a cohesive, disciplined and coordinated functioning of an armed force," the top court said.
"Every armed force raised in a civilised nation has its own 'dress and deportment' policy."
The IAF has 131,000 personnel, including 11,000 officers. As a combat force, it has to defend the nation and for its effectiveness, members must bond together by the sense of "espirit-de-corps", without distinction of caste, creed or religion, the court said.
Religion is a fundamental right in India under Article 25 of the Constitution. But it's subject to public order, health, morality, and all other fundamental rights. Also, what are protected were only the basic tenets of a religion and not all incidental things, the top court has said in the past.
Sikhs in the armed forces are allowed to keep a beard as this is a part of the basic tenets of Sikhism.
Since the armed forces make up of men and women from different faiths, their religious beliefs are respected and treated with equality to uphold India's secularity. But in a constitutional sense, the overarching necessity of a force raised to protect the nation is to maintain discipline, the court observed.
Zubair and Ahmed challenged IAF's "confidential" order of February 25, 2003, prohibiting Muslim personnel from keeping a beard.
Zubair contended in his petition that the order contravened a citizen's fundamental fights and also a government letter issued by the home ministry on July 18, 1990.
The letter from the home minister permitted uniformed Muslim and Sikh personnel to sport a beard on religious grounds, provided they obtained prior permission from the authorities concerned, he said.
The petitioners had sought parity with Sikhs, who are allowed to keep a beard.
The Centre had said the IAF order was in the interest of cohesiveness in a combat force and it also has security implications. These policies were secular in character and had not been framed to govern the conduct of air force personnel of any particular religion, it contended.
.
Close Story