Varun Gandhi wants rich MPs to forego salaries amid rising economic disparity
Varun Gandhi's letter to Lok Sabha Speaker Sumitra Mahajan comes at a time when MPs have pitched for a 100% salary raise.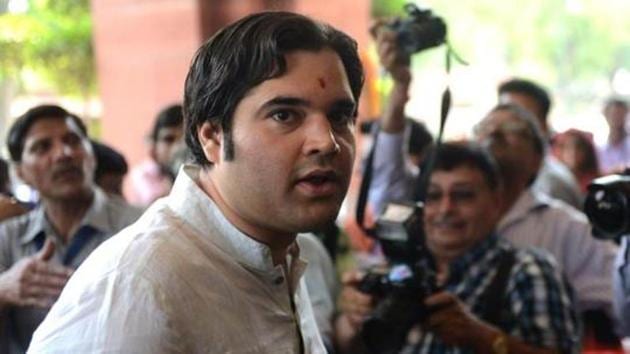 Updated on Jan 28, 2018 02:34 PM IST
BJP MP Varun Gandhi on Sunday pitched for a campaign for "rich parliamentarians" to forego their salaries for the remaining term of the Lok Sabha and a new practice to determine salaries and allowance of elected representatives.
Parliamentarians in India currently have the authority to determine their remunerations. They have been demanding a 100% raise in salaries.
"..my request to you Madam Speaker, is to initiate a movement aimed at the economically advantaged MPs, to forego our remuneration for the remainder of this 16th Lok Sabha," two-time MP Gandhi wrote to Lok Sabha Speaker Sumitra Mahajan. "Freezing our salaries for the rest of the 16th Lok Sabha would also be seen as a welcome step in this direction."
Gandhi said India's inequality gap is widening further everyday and country's richest 1%, who now hold 60% of its total wealth, held less than 21% in the late 1930s. The growing divide, he said, is detrimental to India's democracy and "we as public representatives must be seen to be more responsive to our country's socio-economic realities".
MPs remuneration includes a basic salary of Rs 50,000 per month, Rs 45,000 as constituency allowance amongst several other allowances. "The government roughly spends Rs 2.7 lakh per MP per month in this country. In the year 2016, Rs 176 crore (Rs 1760 million) was spent on the 543 MPs of the Lok Sabha alone," he said.
The Sultanpur MP suggested Mahajan to create a statutory body similar to the Review Body on Senior Citizens in the United Kingdom that would check the affordability of such a move and need for rise in fiscal compensation for MPs and decide on the same.
Gandhi said the number of MPs with assets worth over Rs 10 million rose from 319 in 2009 to the current figure of 449. As many as 132 sitting Lok Sabha members – 24% of the house's total strength – have declared assets worth more than Rs 100 million. Gandhi said 96% of Rajya Sabha MPs, too, are "crorepatis" and average assets of a member of the upper house was over Rs 200 million.
Gandhi's call for the political class to show sensitivity towards India's socio-political realities comes a few days after his cousin, Congress president Rahul Gandhi too, spoke about India's growing economic disparity.
"Dear PM, Welcome to Switzerland! Please tell DAVOS why 1% of India's population gets 73% of its wealth? I'm attaching a report for your ready reference," Rahul wrote on Twitter, sharing a news report based on international rights group Oxfam's survey ahead of the annual congregation of the rich and powerful nations a the World Economic Forum summit at Davos.
The richest 1% in India cornered 73% of the wealth generated in the country last year, the survey showed last Monday, presenting a worrying picture of rising income inequality. Besides, 670 million Indians comprising the population's poorest half saw their wealth rise by just 1%.
Close Story