Uddhav slams Fadnavis-Raj 'extortionist deal' for Ae Dil Hai Mushkil
Oct 24, 2016 12:19 AM IST
Taking on his cousin and MNS leader Raj Thackeray for asking filmmakers to donate Rs 5 crore to the army for casting Pakistani actors, Shiv Sena chief Uddhar Thackeray on Sunday said the Indian armed forces do not need ransom money.
A day after Maharashtra chief minister Devendra Fadnavis brokered peace between Raj Thackeray and Karan Johar for the smooth release of the latter's film Ae Dil Hai Mushkil (ADHM), the ruling BJP's ally Shiv Sena, celebrities and activists panned the two for making an "extortionist deal".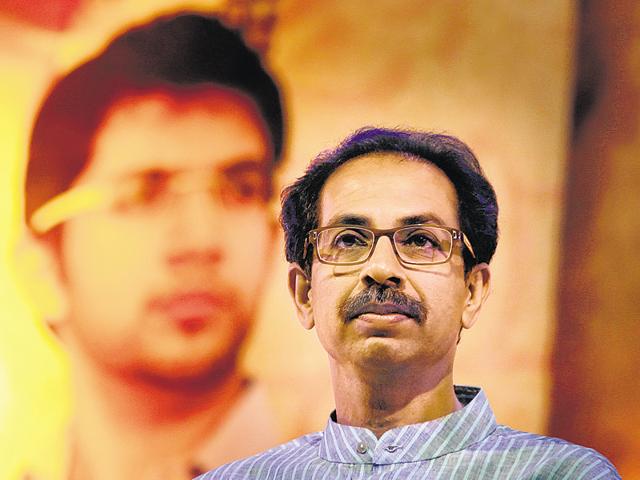 Shiv Sena chief Uddhav Thackeray, who is camping in Panaji ahead of the assembly polls next year, slammed the deal as "extortion", while Delhi chief minister Arvind Kejriwal tweeted that the BJP "will ruin the country".
Criticising Maharashtra Navnirman Sena (MNS) chief Raj Thackeray, Uddhav said, "The Indian Army has its self respect. So, it does not need any money eked out of extortion. If you want to help, then do it from the heart. Whatever you want to do, do it straight from your heart. "
"We don't have complete information on the talks at Varsha. But I have got one piece of information. The three of them together are now going to make a new movie, 'Yeh to hona hi tha' (This was set to happen)."
Uddhav's remarks come at a time of growing differences between allies Shiv Sena and BJP, and a question over the alliance's future in the run-up to the 2017 Brihanmumbai Municipal Corporation (BMC) elections.
Actor and activist Shabana Azmi tweeted, "What a sorry state of affairs. The chief minister brokers a deal and buys patriotism for Rs 5 crore after the union home minister had promised a peaceful passage for ADHM. The chief minister shows scant respect for the home minister's assurance of safe passage for ADHM. BJP better haul him up and demand explanation."
Author Shobhaa De branded the enforcement of a Rs 5-crore contribution to the Army Relief Fund in exchange for ADHM's peaceful release as a "price tag on patriotism".
"Has any political party donated even 5 paise? Leave the army alone. This sort of constant interference and attempts to manipulate can lead to disastrous consequences," she tweeted.
Fadnavis had on Saturday mediated talks between Raj Thackeray and director Karan Johar for the smooth release of ADHM, starring Pakistani actor Fawad Khan, at his residence 'Varsha' in Mumbai. After the meeting, movie producers succumbed to the MNS' demand of not casting any Pakistani actors in future and also agreed to give Rs 5 crore as "penance" to the army welfare fund.
Raj Thackeray-led MNS had earlier threatened to stall the Diwali release of the movie.
Meanwhile, CPI(M) accused Fadnavis of "facilitating extortion." Describing the episode as a "gross insult" to the valour of armed forces, CPI(M) asked Centre to take "serious" note of Fadnavis' alleged failure in upholding the rule of law by acting against MNS.