RBI likely to hike policy repo rate by 40-50 basis points, banks cautious
Updated on Jun 08, 2022 09:34 AM IST
As many as seventeen of the 41 economists who participated in a Bloomberg poll expect the central bank's Monetary Policy Committee (MPC) to announce a rate hike of 50 basis points, while another 11 expect an increase of 40 basis points.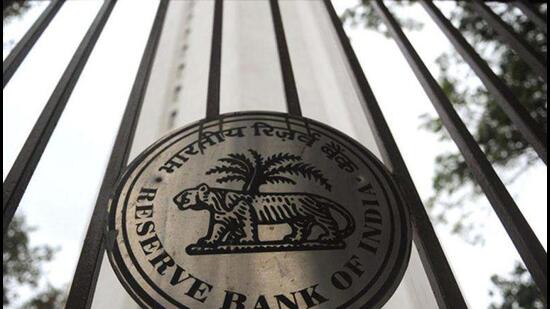 That the Monetary Policy Committee (MPC) of the Reserve Bank of India will announce an increase in interest rates on June 8 is a given. However, the MPC resolution will be keenly watched for its inflation and growth forecasts as well as other policy measures to augment what is the arguably the most challenging phase since India adopted an inflation targeting framework in 2016.
Seventeen of the 41 economists who participated in a Bloomberg poll expect the MPC to announce a rate hike of 50 basis points – one basis point is one hundredth of a percentage point – while another 11 expect an increase of 40 basis points. The MPC increased policy rates by 40 basis points to 4.4% in an unscheduled meeting in May, even as it retained monetary policy stance as accommodative.
"Broadly, you are right to the extent that RBI would like to raise the rates in the next few meetings or in the next meeting at least. I myself have said in my minutes that one of the reasons for the off-cycle meeting in May was that we did not want a much stronger action in June, which is highly avoidable," RBI Governor Shaktikanta Das had said in an interview to CNBC-TV18 on May 24. Several private banks, including India's largest private sector bank HDFC, announced an increase in their lending rates anticipating the central bank's action, Mint reported on June 7.
The April hike has already reflected in loans and mortgages. Since the unscheduled MPC meeting, HDFC, the country's largest home loan company has increased its retail prime lending rate, on which adjustable rate home loans are benchmarked, by 35 basis points (including by 5 basis points on Tuesday). ICICI Bank has raised the marginal cost of fund based lending rate or MCLR (the minimum rate at which they can issue loans) by 30 basis points.
The consensus on a rate hike notwithstanding, banks seem to have made a representation to RBI against any drastic action on sucking liquidity from the system. Economic Times reported on June 7 that the Indian Banks Association has requested RBI to not increase the Cash Reserve Ratio (CRR) any further. CRR is the mandatory share of deposits banks have to keep with RBI, and MPC increased it by 50 basis points to 4.5% in May, sucking more than ₹83,000 crore of cash out of the system.
To be sure, there is more to the MPC resolution which will be released on June 8 than just a rate hike or even its quantum. Among the most important things to watch out for will be the central bank's outlook on inflation and growth for the current fiscal. While MPC did not give actual numbers for its growth and inflation outlook in its unscheduled May 2022 meeting, the resolution did cite "significant upside risks to the inflation trajectory set out in the April statement of MPC". On the growth front, MPC flagged the need to "continuously monitor the balance of risks" even though it noted that "the Indian economy appears capable of weathering the deterioration in geopolitical conditions".
The April 2022 resolution of MPC projected the benchmark inflation rate, as measured by the Consumer Price Index (CPI) to be 5.7% in 2022-23 and GDP growth to be 7.2%. Most private forecasters expect annual inflation to stay above the six percent mark, the upper limit of RBI's tolerance band even as they have made downward revision to their growth forecasts for the Indian economy. This is despite high frequency indicators have been doing well, as was discussed in an HT story on June 3 (https://bit.ly/3GY4WQ7).
Results of forward-looking surveys conducted by RBI – these include the Consumer Confidence Survey and the Household Inflation Expectations' Survey – will give a good idea into the state of the economy, especially the degree of inflationary headwinds to growth prospects.
Personalise your news feed. Follow trending topics