Bengal police arrest engineering student for sending Momo challenge game invite
Updated on Sep 01, 2018 08:41 PM IST
The Momo Challenge – represented by the image of a girl with a distorted face and bulging eyes – involves sending Whatsapp messages inviting people to participate in a series of tasks that ultimately demands suicide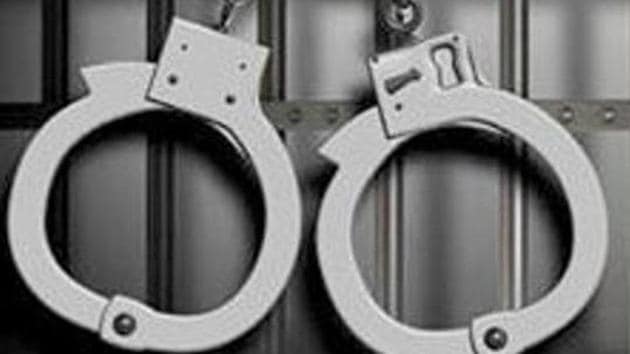 Hindustan Times, Midnapore |
Koushik Dutta
Two days after the Bengal CID said that Momo invites circulating in the state may be locally generated, police arrested an engineering student from East Burdwan district for allegedly sending an invite for the deadly game to another youngster on Friday.
Arindam Patra, a 19-year-old electrical engineering student at a private college in Durgapur, was arrested from his house in the Ketugram police limits and charged under sections 419 (cheating) and 505 (1) (b) (causing fear in public) of the IPC and sections 66D and 70 of the IT Act. Police said this was the first arrest to be carried out in the state for sending Momo invites.
The Momo Challenge – represented by the image of a girl with a distorted face and bulging eyes – involves sending Whatsapp messages inviting people to participate in a series of tasks that ultimately demands suicide. People who refuse to play along are threatened with disclosure of personal information and defamation on the social media.
This game bears a number of similarities with the Blue Whale Challenge, which claimed a number of lives last year. Although the Momo Challenge has given rise to concern in many countries such as India, US, France, Germany, Mexico and Argentina, police are yet to establish any actual harm caused to any individual.
Bhaskar Mukherjee, superintendent of East Burdwan police, said the student had anonymously sent a message stating – Hi I am Momo – to a number acquired from a Google Playstore app on Tuesday. "The recipient, a student who resides at a boarding school in Katwa, lodged a police complaint. A probe revealed Patra's involvement," he added.
The complainant was identified as 21-year-old Joykrishna Pal, a third-year student of Katwa College.
Patra was produced in a district court on Friday, following which he was granted bail. "The court ordered him to register his presence at the local police station once a week, and forbade him from operating any social media account," said Mahasin Khan, his lawyer.
While the student pleaded that he was just playing a harmless prank, his father – Dipankar Patra – promised to take away his phone to ensure that he does not repeat his act.
District police officers said they have received 12 complaints related to the Momo challenge so far.
Personalise your news feed. Follow trending topics