Bikaner girl's father says mental condition made him concoct gangrape charge
Updated on Mar 28, 2017 11:09 AM IST
The father of a 13-year-old girl, who was allegedly sexually abused by eight teachers of a private school in Rajasthan , has said he concocted the charges because of his poor mental condition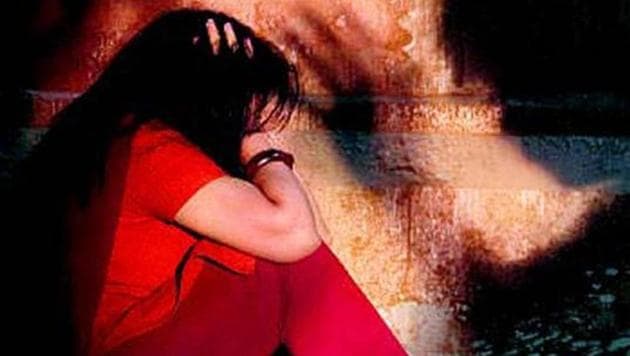 Hindustan Times, Bikaner |
Aparnesh Goswami
The father of a 13-year-old girl, who was allegedly sexually abused by eight teachers of a private school in Rajasthan for nearly two years, has said he concocted the charges because of his poor mental condition, officials said on Tuesday.
Though police said they will continue to probe the charges, the father's admission could potentially turn on its head a case which sparked anger and revulsion across the country.
A team of the Rajasthan Commission for Women (RCW) met the girl's father on Monday.
Additional superintendent of police Yogita Meena, who was with the women's commission team, said the father denied the gang rape charge.
"He said he lodged the case because of his bad mental state," the officer said.
The team also spoke to the girl's grandmother and she, too, denied the charge, Meena added.
The first hints that the case could be false came from Rajasthan home minister Gulab Chand Kataria who told reporters that the case "appeared fake" but added that police investigation will carry on to reach a conclusion. Women and child development minister Anita Bhadel also said the case was untrue.
The father had charged the eight teachers of a private school in Nokha, 116 km from Bikaner, of abusing his daughter for a year-and-a-half after. He said the teachers also made a video and blackmailed her. The complaint said the girl was forced to take abortion pills after she became pregnant out of the illegal act.
The parents even blamed the abortion pills for her cancer.
Police registered a case of gang rape under sections of the IPC and Protection of Children from Sexual Offences (POCSO) Act. No one has been arrested so far.
Police had expressed doubts about the case looked as of the accused teachers had earlier field a complaits against two cousins of the victim on March 20 charging them of assaulting him.
Earlier, the family went missing after the girl was discharged from Acharya Tulsi Regional Cancer Hospital and Research Institute in Bikaner where she was taking treatment for blood cancer, on Saturday.
Investigative officer, deputy superintendent of police Banwarilal Meena, told HT that the girl's statement before a magistrate could not be recorded for last two days because the family was untraceable.
"Her father keeps his mobile phone switched off most of the time," he said.
The girl is likely to give her statement on Tuesday.
Bikaner superintendent of police, Amandeep Singh Kapoor, said they will wait for the statement before deciding on the future of the case.
Personalise your news feed. Follow trending topics