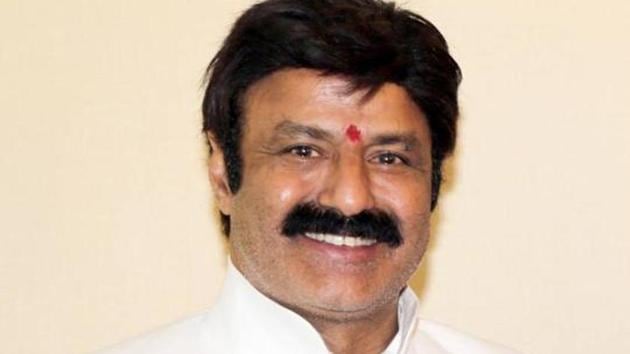 BJP files complaint against TDP MLA for offensive remarks on PM Modi
BJP has also urged Governor ESL Narasimhan to dismiss MLA Nandamuri Balakrishna's assembly membership.
UPDATED ON APR 21, 2018 08:43 PM IST
A day after actor and Telugu Desam Party (TDP) MLA Nandamuri Balakrishna allegedly made offensive remarks against Prime Minister Narendra Modi, the Bharatiya Janata Party (BJP) lodged a complaint against him with Hyderabad police.
In his complaint filed at Osmania University police station on Saturday, BJP's Hyderabad unit president N Ramachander Rao said Balakrishna had made cheap and offensive comments against the PM at Vijayawada.
Balakrishna had made the remarks on Friday while addressing a gathering at the hunger strike taken up by his brother-in-law and Andhra Pradesh chief minister N Chandrababu Naidu, according to Rao, a member of the state legislative council.
He requested the police to initiate action against Balakrishna, son of legendary actor and former chief minister NT Rama Rao, for "hurting the sentiments" of people and "inciting people" against the government.
Inspector G Jagan of Osmania University police station said appropriate action would be taken after going through evidence, including video clippings provided by Rao.
The BJP also urged Governor ESL Narasimhan to dismiss Balakrishna's assembly membership. A BJP delegation led by the party's floor leader in the assembly, P Vishnu Kumar Raju, submitted a memorandum to the governor, demanding Balakrishna's ouster.
Raju later said, "What kind of language was he using? How dare he give a call to people to chase and beat the Prime Minister?"
Balakrishna, who represents Hindupur assembly constituency in Anantapur, had accused Modi of playing politics to attack the TDP, which walked out the BJP-led National Democratic Alliance (NDA) at the Centre last month over denial of special status to Andhra Pradesh. He accused the PM of betraying and cheating Andhra Pradesh.
Following his remarks, BJP activists took out protest rallies in different parts of the state demanding action against him. In Nellore, TDP activists and BJP activists clashed while taking out rallies against each other.
Asked about the complaint to the police against Balakrishna, TDP spokesperson Jupudi Prabhakar Rao said BJP leaders in the state should understand the spirit of his comments in their entirety, and not just a few harsh words which he had uttered to express his anguish.
"BJP leaders from our own state are not bothered when Modi does injustice to the state, but lodge a police complaint. They do not show any concern when the chief minister takes up fast on his birthday, seeking justice for the state. But they get offended when an MLA says a few words in anger. It is unfortunate," he added.
Despite repeated attempts, Balakrishna could not be reached for comment.
Close