BJP MP may bring private bill for Ram temple, asks if Congress will support him
Nov 02, 2018 11:42 AM IST
MP Rakesh Sinha said that he might bring a private member's bill in Parliament for the construction of a Ram temple and asked if Congress chief Rahul Gandhi, BSP chief Mayawati and RJD leader Lalu Prasad would support him.
The Supreme Court may have deferred its hearing of the Ram Janmabhoomi case to January but the issue continued to remain in focus with a Bharatiya Janata Party (BJP) MP indicating he could bring a private member's bill in Parliament on building a Ram temple at Ayodjya and, separately, a Samajwadi Party (SP) member backing the construction of the structure.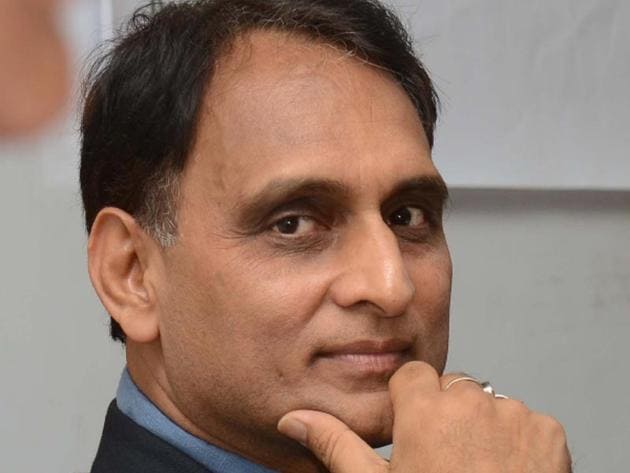 Rajya Sabha member and Rashtriya Swayamsevak Sangh ideologue Rakesh Sinha said that he might bring a private member's bill in Parliament for the construction of a Ram temple and asked if Congress chief Rahul Gandhi, Bahujan Samaj Party chief Mayawati, Rashtriya Janata Dal leader Lalu Prasad and Telugu Desam chief N Chandrababu Naidu would support him.
"Will write Preface (introduction)of my private member bill on Ram temple in Ayodhya.Request those who ask for the date (of temple construction) 2 send me feedback. If @RahulGandhi @laluprasadrjd @yadavakhilesh Mayawati ji @ncbn ask me to visit their residences I would go to know their valuable opinion," he tweeted.
A bill introduced by a member of Parliament other than a government minister is called a private member's bill. A 2015 analysis by PRS Legislative Research showed that an overwhelming majority of private member's bills lapse without a discussion and just 4% are discussed in the Lok Sabha. The 2015 transgender rights bill, introduced by DMK MP Tiruchi Siva, was the first private member's bill to pass the Upper House in 45 years.
The RSS and its affiliate, the Vishwa Hindu Parishad, have called for a law to build a temple after the Supreme Court on Monday refused early hearing in the Babri Masjid-Ram Janmabhoomi title suit. The BJP has been cautious in its response with Union law minister Ravi Shankar Prasad saying the government respected SC's decision. Uttar Pradesh CM Yogi Adityanath on Tuesday called for restraint but added, "Timely justice is the best one. Justice delayed, at times, means injustice."
In Uttar Pradesh's Barabanki, Aparna Yadav, the younger daughter-in-law of SP patriarch Mulayam Singh Yadav, said a Ram temple should be built in Ayodhya. She also said she would choose "Shivpalji and Netaji" if she got a chance to contest the 2019 elections. Shivpal Yadav is the younger brother of Mulayam Singh Yadav who is popularly called netaji. Shivpal recently left the SP to form his own party.
"The Ram Temple should come up in Ayodhya... We should wait till January for the court to begin hearing," Aparna Yadav said.
The Congress has blamed the BJP for communalising the issue. On Wednesday, former finance minister P Chidambaram said bringing an ordinance on the Ram temple would be "adventurist" on the part of the government."The government is letting its followers test the waters. They are floating all these balloons to see what the public reaction is," he told a news conference. "When the matter is pending before the Supreme Court as a regular appeal against the Allahabad high court judgement, in my view to bring an ordinance would be unconstitutional," he added.