Boys swapped at birth: Assam court says let them decide at 18 about returning
Updated on Jan 26, 2018 11:53 AM IST
The court said the boys were too attached to their non-biological mothers to be exchanged again, and decided that the boys should choose at 18 whom they want to be with.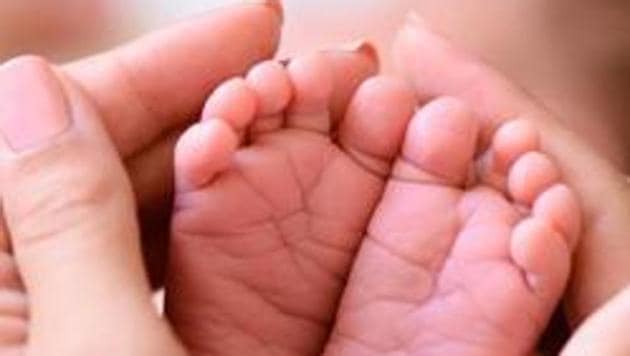 A court in Assam has decided two boys swapped at birth three years ago loved their non-biological mothers--one a Muslim and the other a Bodo tribal--and they should choose which family to live with when they turn 18.
The toddlers were given time on Wednesday to be acquainted with their biological mothers in the court of chief judicial magistrate Lohit Kumar Saikia in Mangaldoi, 68 km northeast of Guwahati. Their wails convinced him to let the three-year olds decide who to stay with when they turn 18.
The predicament for schoolteacher Shahabuddin Ahmed began soon after his wife Salma Parbin gave birth to a boy at Mangaldoi Civil Hospital on March 11, 2015. Parbin had noticed that the baby the nurses handed over to her resembled another woman in the labour room.
But she took the baby home despite her doubts.
The hospital authorities advised Ahmed to take psychiatric help when he told them about her wife's suspicions a week later. Determined to set things right, Ahmed submitted a right to information petition seeking details from the hospital of all babies born the same morning as their legal son Jonait.
He received details of seven mothers and zeroed in on a "tribal woman" as she and his wife had given birth to boys, each weighing 6.6 lbs, five minutes apart.
Ahmed managed to contact daily-wager Anil Boro and his wife Shewali at a village 30 km from Mangaldoi. The Bodo tribal couple's son Riyan, he found, resembled him.
DNA tests on the toddlers and the two couples were done after Ahmed filed a case at the local police station. In December last year, the test results confirmed what he and his wife doubted.
Both families then filed a joint petition in the court, agreeing to exchange the boys. The court heard them on January 4 but emotion got the better of the two mothers who declined to swap the babies they had raised for almost three years.
A similar scenario played out when the court heard the case again on Wednesday, as the toddlers refused to leave the parents they had grown up with.
"Both sets of parents submitted affidavits saying it would be inhuman to exchange the boys now. It was thus decided to let the boys choose between their biological and legal parents when they become adults," a lawyer handling the case said.
"Whatever has happened is no fault of theirs (the toddlers). So we decided not to let them undergo the pain of adjusting to new parents at a formative age," Ahmed said.
"It hurts to see our son with another couple. But one has to think of the innocent boys and what undoing a wrong (three years ago) could mean for them," Boro said.