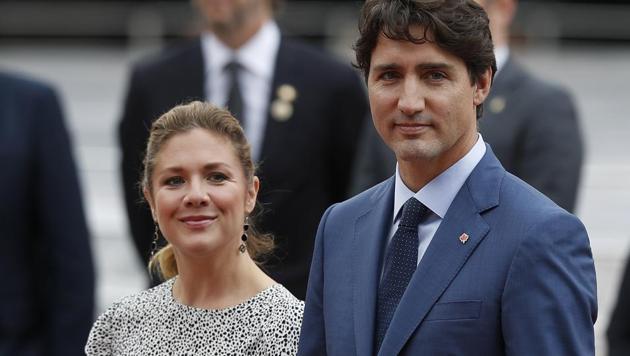 Canadian PM Justin Trudeau embarks on 7-day visit to India
During Trudeau's India visit, the prime ministers of the two countries will discuss ways to further deepen bilateral cooperation.
Asian News International, Ottawa | By Asian News International
UPDATED ON FEB 17, 2018 08:52 AM IST
Canadian Prime Minister Justin Trudeau on Friday embarked on his first visit to India.
The Canadian Prime Minister took to Twitter and said his seven-day visit will be focused on job creation and strengthening ties between the two nations.
On Thursday, a government delegation from Canada paid a visit to the Golden Temple in Amritsar ahead of Trudeau's visit.
Canadian Prime Minister will visit the Golden Temple on February 21.
The visit, which includes stops in Agra, Amritsar, Ahmedabad, Mumbai, and New Delhi, will provide an opportunity for Trudeau to connect with the Indian leaders in government and business, promote empowerment of women and girls, and strengthen Canada and India's close economic ties.
The prime ministers will reaffirm the close friendship between the two countries, and discuss ways to further deepen bilateral cooperation.
Trudeau will also participate in several business roundtables to promote further trade and investment between Canada and India, as Canada works closely with Indian leaders to advance economic opportunities in both countries.
While in India, Trudeau will engage with youth and visit several landmarks, including the Taj Mahal, the Jama Masjid, and Swaminarayan Akshardham.
Close