Budget 2017: Chidambaram compliments Jaitley for not doing anything 'reckless'
Former Finance Minister P Chidambaram on Thursday termed the budget for 2017-18 a "damp squib" but praised Finance Minister Arun Jaitley for adopting a "tone of moderation" after the demonetisation policy.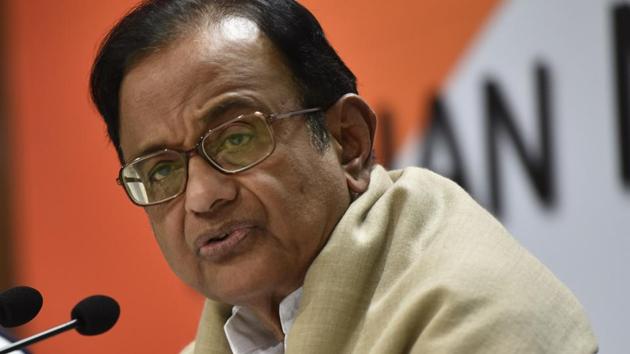 Updated on Feb 02, 2017 09:51 PM IST
The Union Budget 2017-18 is a damp squib that failed to push through bold reforms, senior Congress leader P Chidambaram said on Thursday though he complimented finance minister Arun Jaitley for not doing anything "reckless and disruptive" after the demonetisation exercise.
Chidambaram has presented eight Union budgets during his stints as the country's finance minister.
"It is obvious that demonetisation and its inevitable consequences have demoralised the government. Government has retreated from reforms," he told reporters a day after Jaitley announced that the government will continue economic reforms for the benefit of the poor and the underprivileged.
Chidambaram described the tax cut as "tokenism" and said 1.98 crore taxpayers have got a relief of Rs 5,000 per person.
"It is small mercy for a person who stood in a queue for many hours for many weeks to withdraw small amounts of money from his or her account," he said, referring to the serpentine queues in banks and ATMs after the government's November 8 shock announcement banning 500 and 1000-rupee banknotes.
The note-ban had sparked a severe cash crunch in the country forcing the Reserve Bank of India (RBI) to put a limit of cash withdrawals, which was relaxed last week.
The former minister, who heads the Congress' internal review panel on bills, said a cut in indirect taxes was needed so that many more crores of people, including industry and business, could have benefitted.
The former finance minister also questioned the GDP growth estimate, a long-standing allegation of rivals that the NDA government has fudged figures to project higher growth estimates.
Calling it "the GDP puzzle", Chidambaram sought to know the correct nominal GDP number for 2016-17.
He pointed out that last year's budget documents had pegged nominal GDP at Rs 150,65,010 crore.
"According to the CSO's press release in January, 2017, the advance estimate is Rs 151,92,588 crore. According to the budget presented yesterday the revised estimate is Rs 150,75,429 crore. Which number should we believe?"
He said there were, however, a few positives, which "we are happy with".
"The most important positive is that the government seems chastened after the debacle of demonetisation and has not done anything reckless or disruptive…I compliment the finance minister for adopting a tone of moderation," he added.
Chidambaram said farmers and manual workers needed some relief but they were cruelly ignored. He also alleged that there was nothing in the budget to generate jobs, virtually rejecting the finance minister's argument that the new schemes and enhanced public spending will boost job generation.
Read: Arun Jaitley talks up a record: FM with second-longest budget speeches
Close Story