Chopped, burnt bodies of family found at Kerala home; search on for missing son
Updated on Apr 10, 2017 12:40 PM IST
It is suspected the son could have left a dummy inside the burnt house to create an impression that all the 5 people in the house were murdered.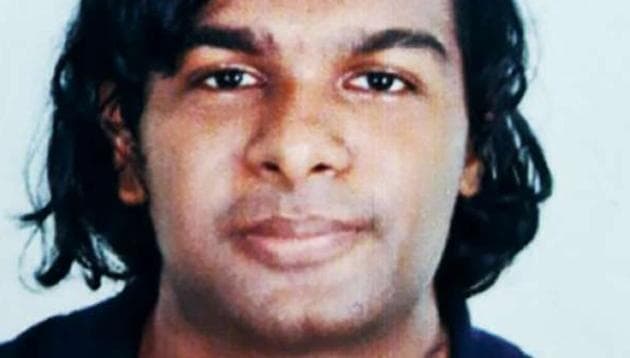 Kerala police have launched a search for the missing man, who is suspected to have murdered four of his family members, including his parents, in a posh colony in Thiruvananthapuram, officials said on Monday.
Half-burnt and badly mutilated bodies were discovered on Sunday morning from a house in Nanthankode, situated just 500 metres away from the official residence of the Kerala chief minister, after residents complained of billowing smoke.
Police found 3 charred bodies and another that was chopped and kept in a bag inside the multi-storeyed house. Those killed were retired cardiologist Dr Jean Padma, her husband Raj Thankam, their daughter Caroline and a relative Lalitha. Caroline had come home from China where she was studying medicine.
The couple's son Cadell Jeanson Raja, who worked as an animator for an Australian firm, has been missing since the incident and police said he is the prime suspect in the case.
The police also recovered a half-burnt dummy that bore similarities to Cadell from the house. It is suspected he could have left the dummy inside the house to create an impression that all the 5 people in the house were murdered, officials said.
Police also suspect that the crime was committed at least 2 days ago and Cadell could have slipped out when he failed to burn bodies and the fire spread quite rapidly within the house.
Though the police and relatives are clueless about the possible motive, there were no signs of a break-in or any forcible entry in the house. The reclusive family was financially sound and even neighbours and relatives were unaware of any tension.
Thankam's brother Jose reportedly told the police his sister was unavailable on the phone since Thursday and that Cadell had told him that his parents were in Kanyakumari.
When the maid employed by the aged couple came, Cadell reportedly told her that the family left for neighbouring Tamil Nadu and asked her to come after 3 days.
"Only a scientific probe will reveal what actually happened. We have issued a lookout notice for the missing son and alerted major airports," inspector general of police Manoj Abraham said.
Local residents said the reclusive Cadell was a total stranger in the colony where he grew up.
"No one has seen him closely to tell if he had any character flaw or weakness. It was a rude shock for the state capital on Palm Sunday," said a neighbour.