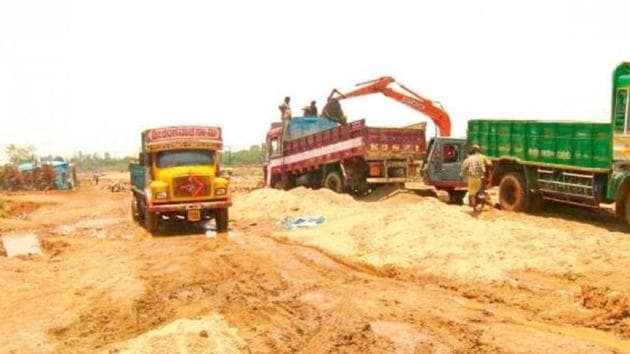 Constable killed by sand mafia after he tries to stop illegal mining in Tamil Nadu
The police constable who tried to stop illegal mining in Tamil Nadu was allegedly attacked by a gang with iron rods, police said.
UPDATED ON MAY 08, 2018 03:04 PM IST
A 37-year-old police constable was killed allegedly by the sand mafia in Tirunelveli when he attempted to stop them from illegally mining sand from the Nambiyaar river bed, police said on Tuesday.
Two people have been arrested in connection with the case.
Jagadeesh Durai, attached to the Vadakku Vijayanarayanam police station, had reportedly received a tip-off on Sunday night from a person claiming to be a police sub-inspector, regarding illegal mining activity at Pandichery village and rushed to the spot.
On seeing Durai, a special branch constable, gang members tried to flee in their tractor.
However, Durai chased and nabbed them at some distance following which a scuffle broke out between them.
He was allegedly attacked by the gang with iron rods, police said, adding, Durai was found lying in a pool of blood in a forest area near the village.
In a petition submitted to the Superintendent of Police, Tirunelveli district, the deceased's wife alleged that some officials in the police department had worked in connivance with the sand mafia to kill Durai, who was investigating the illicit sand mining in the area.
Two people including a polytechnic student were arrested in this connection.
The Tamil Nadu government has announced a compensation of Rs 10 lakh to the kin of the deceased.
Chief minister K Palaniswami has directed that one person from the family of the victim be provided government job as per qualification.
Close