Covid booster dose will definitely be recommended in India, says National Institute of Virology director
Aug 19, 2021 10:00 AM IST
Serum Institute of India chairman Cyrus Poonawalla recently said that he has taken a booster shot of Covishield and around 7,000-8,000 employees of Serum Institute have been given booster doses.
As the United States has okayed the booster dose of the Covid vaccine which will start rolling out from September, National Institute of Virology director Dr Priya Abraham said the booster dose will definitely be recommended in India in future. The official stand of the government regarding booster dose is that the issue is being closely studied.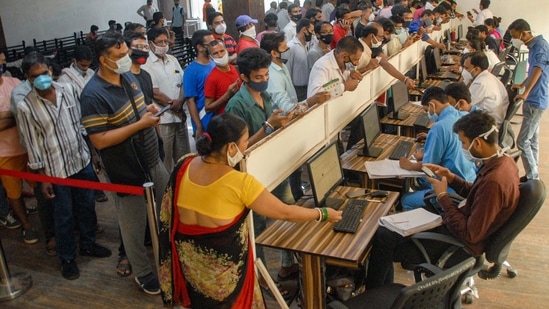 In an interview with India Science, the OTT channel of the department of science and technology, Dr Abraham said, "Studies on booster dose have been going on overseas and at least seven different vaccines have been tried out for booster dose. Now, the WHO has put a stop to it till more countries catch up with vaccination. This is because there is an alarming vaccine gap between high-income and low-income countries. But, in future, recommendations for boosters will definitely come."
Covid vaccine for children in India by September, says ICMR-NIV director
A booster dose is an additional dose to augment the antibody level which may lower after a certain period of time following the second dose of the vaccine. AIIMS director Dr Randeep Guleria earlier said that booster doses might become a necessity because of the emerging variants of the virus. The jury is out on whether this will be a yearly requirement or not or whether everybody will require a booster shot against Covid.
The World Health Organization has opposed booster doses at present as many poor countries are still without vaccines. WHO chief scientist Dr Soumya Swaminathan has recently said that available data do not indicate that boosters are needed.
In India, Pune's Serum Institute has reportedly administered booster doses to its employees. Chairman Cyrus Poonawalla himself has taken a booster dose, he has recently said. "After six months, the antibodies go down and that is why I have taken the third dose. We have given the third dose to our seven to eight thousand SII employees. For those who have completed the second dose, it is my request to take a booster dose (third dose) after six months," he said, as reported by news agency PTI.