DCW launches inquiry into steps taken by police to counter drinking & driving
Jan 22, 2023 08:28 AM IST
The Commission, in a letter, mentioned the Kanjhawala incident and molestation case of DCW chief Swati Maliwal, where accused in both were in drunk state.
Drinking and driving is not only one of the most common causes for accidents but also posses a huge threat for women safety, the Delhi Commission for Women (DCW) said in a letter to Delhi Police over not following measures to counter drinking and driving in the national capital. The letter referred to the horrific incident of killing a 20-year-old woman after hitting her by a car and dragging for several kilometres. It also mentioned the incident of molesting the DCW chief Swati Maliwal and dragging her behind his car early on Thursday.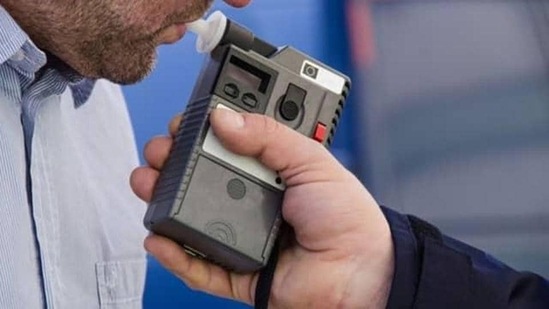 "It is learnt that Delhi Police has stopped using breath analyser for identifying drunk drivers during Covid-19 pandemic…the Commission has launched an enquiry into the steps taken by Delhi Police to counter drinking and driving on Delhi roads," the letter said.
Read| DCW chief molestation case: Accused 'preyed on another woman' on Jan 17, says Maliwal
The DCW chief also shared the letter on Twitter briefing the Kanjhawala incident as well as her experience near the All India Institute of Medical Sciences (AIIMS), New Delhi.
The letter further posed a number of questions including the restart of using breath analyser, number of analysers available, number of offenders nabbed among others.
On Friday, Maliwal said the 47-year-old man, identified as Harsh Chander, who dragged her for 10-15 metres by his car "preyed on another woman" in a similar way on January 17. However, the Bharatiya Janata Party (BJP) alleged that her molestation claims are "drama". In a tweet, BJP leader Shazia Ilmi said the sting was done to "defame" Delhi and its police. "Is cheap politics legitimate on the serious issue of women safety?" she asked. Later, Maliwal dismissed the allegation and slammed the BJP.
Read| Man accused of molesting DCW chief Maliwal granted bail
Meanwhile, a Delhi court on Saturday granted bail to Chander two days after his arrest. "No doubt the nature of the accusations is serious and is a relevant consideration at this stage of deciding application of bail... However, it is not the only test or factor to be considered," the court noted.