Delhi air pollution: Unlike Beijing, India unable to remove old cars from roads
Nov 05, 2016 08:27 AM IST
According to a concept note prepared by the road ministry, the Voluntary Vehicle Fleet Modernisation policy proposed a reduction in excise duty of upto 50 % reduction to owners of vehicles, bought on or before March 31, 2005, that are over 11-year-old, when they go to buy new car after scrapping their old
Beijing managed to remove 3.4 lakh ageing vehicles — that are over 10-year-old — from its road this year by providing monetary incentives to their owners to replace them with new ones. The move resulted in cutting down 40,000 tonnes of pollutants from the atmosphere that otherwise would have been released in the atmosphere.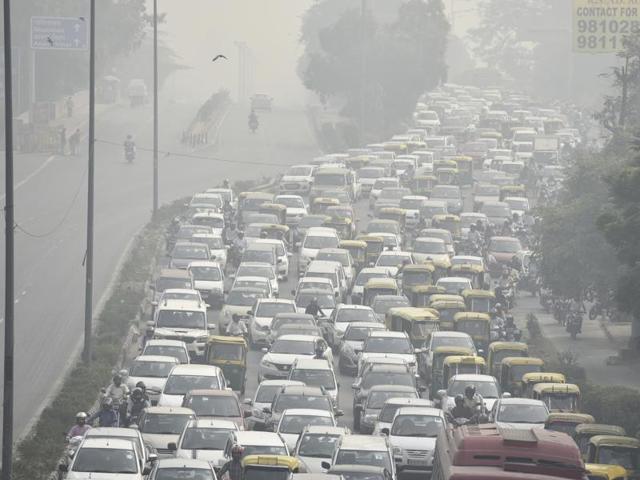 But as the national capital continues to fight an unprecedented high-level of pollution, a similar scheme drafted by India's Union road transport and highways ministry in May, has failed to get the Centre's approval so far. If implemented, the policy would have taken 28 million old polluting vehicles off the country's roads.
According to a concept note prepared by the road ministry, the Voluntary Vehicle Fleet Modernisation policy proposed a reduction in excise duty of upto 50 % reduction to owners of vehicles, bought on or before March 31, 2005, that are over 11-year-old, when they go to buy new car after scrapping their old one.
"The excise cut will help reduce the vehicle cost by upto 12 % or upto a maximum of Rs 50,000. The idea is to incentivise the owners to come forward and replace their ageing fleet," a senior road ministry official said.
Read | Car-free zones to curb pollution a great idea, but will not work in Delhi
The proposal was presented before the finance ministry, which has now referred it to the committee of secretaries (CoS) for taking a final call.
"There was a concern that excise duty will be subsumed in GST, the new tax reform that the government plans to roll out. So, we need to come up with an alternative," another official added.
Road transport and highways minister Nitin Gadkari told HT that once the CoS clears the proposal it will be taken to the cabinet. "We are pushing the proposal," he said.
According to officials those opting for the voluntary vehicle fleet modernisation policy will get a certificate that he or she can present to the automobile dealer while purchasing the new car and avail of the discount. "The discount will be to the tune of Rs 50,000 per vehicle," said an official.
In Beijing, the local government provides subsidy to the tune of US$1,183 to owners of 10-year-old vehicle for replacing it with a new one.
Read | Delhi sees worst smog in 17 years as risk of asthma, heart disease looms