Back to office after poll campaign, Adityanath sacks BJP ally from cabinet
Rajbhar, a disgruntled ally of the BJP, allegedly urged supporters to thrash ruling party workers with shoes if they spread "misinformation" about his party.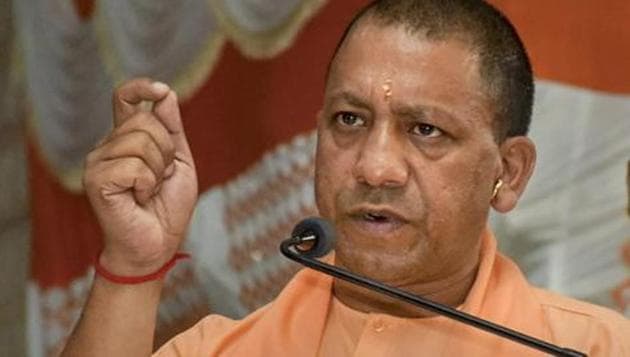 Updated on May 20, 2019 03:54 PM IST
Chief Minister Yogi Adityanath on Monday sacked Suheldev Bhartiya Samaj Party (SBSP) chief Om Prakash Rajbhar from his ministry, days after a case was filed against him for allegedly threatening and abusing BJP workers.
The chief minister also removed all members appointed to various boards and corporations in Uttar Pradesh just ahead of the 2019 Lok Sabha elections to placate Rajbhar.
"Om Prakash Rajbhar has been relieved of his responsibilities as a minister for backward classes welfare and disabled development," said a Raj Bhawan communique.
The departments Rajbhar headed have been given to Anil Rajbhar, the BJP MLA and minister of state who had campaigned extensively in eastern UP after Om Prakash Rajbhar rebelled.
Also read | Four different scenarios predict victory for NDA; over to May 23
Reacting to the dismissal Om Prakash Rajbhar said, "Had BJP told us two months back we would have made our choices. They ditched me and my people. Where will they go now? "
Keshav Prasad Maurya, the BJP's OBC face in UP, targeting Om Prakash Rajbhar, said: "He is no leader of backwards. He is just a leader of his family. It was because of BJP that he became a MLA and minister," Maurya said.
The case against Rajbhar was filed on May 18 after he allegedly urged supporters to thrash ruling party workers with shoes if they spread "misinformation" about his party. He claimed that BJP leaders were spreading rumours that the SBSP candidate was not contesting the election from the Ghosi parliamentary seat. A video of his speech has gone viral on social media.
Rajbhar, who has considerable clout in eastern Uttar Pradesh, has been upset over the denial of seats of his choice in the state and had fielded 39 candidates for seats in the fourth, fifth, sixth and seventh phases.
Also read | Opposition plans coalition list to stake claim in event of hung verdict
On May 6, the SBSP chief had claimed that he resigned from the post of minister but the state government was yet to decide whether to accept his resignation.
Among those removed from boards and corporations are Ganga Ram Rajbhar and Virendra Rajbhar (members of backward classes commission), Sudama Rajbhar (member of animal welfare commission), Om Prakash Rajbhar's son Arvind Rajbhar (chairman of small and medium industries corporation), Rana Ajeet Pratap Singh (UP seed development corporation), Sunil Arkvanshi and Radhika Patel (members of National Integration Council) .
All of them were appointed just before the model code of conduct kicked in, on the recommendations of Om Prakash Rajbhar.
Close Story