'Do not need to show my palm,' says Shinde as NCP mocks his visit to astrologer
Published on Nov 26, 2022 11:50 AM IST
The critics of Maharashtra chief minister Eknath Shinde feel he abruptly cancelled all official meetings and dashed to Mirgaon because he is "unsure of his future".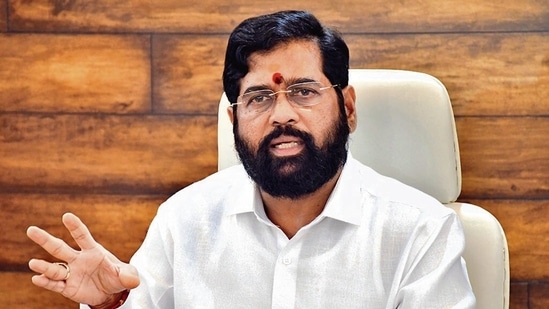 After the Nationalist Congress Party ridiculed Maharashtra chief minister Eknath Shinde for reportedly meeting an astrologer, the Balasahebanchi Shiv Sena leader on Friday said he has enough strength in his wrists to change in future and did not need to meet any palmist.
"I do not need to show my palm to any astrologer. There has to be strength in your wrists to change the lines on the palm, and that strength was given to us by Balasaheb Thackeray and Anand Dighe," Shinde told reporters at Karad in Satara district on Friday.
The whole country saw that strength on June 30, he said.
Shinde was sworn in as chief minister after rebelling against the Shiv Sena leadership and toppling the Uddhav Thackeray-led Maha Vikas Aghadi government in June this year.
Shinde's Wednesday visit to Ishaneshwar Mahadev temple, in Mirgaon (Sinnar taluka), Nashik elicited flak from opposition leaders. Shinde is believed to have made the trip to visit the much-sought-out numerologist and astrologer, Captain Ashok Kharat, chairperson of the temple trust and discussed his current political situation with him.
The NCP earlier said superstition would not help Shinde as his future lay in the hands of his deputy Devendra Fadnavis.
"This is visible in their behaviour in the past few months since their government was formed. It is evident who is calling the shots," NCP national spokesperson Clyde Crasto said.
NCP chief Sharad Pawar felt only a person with shaken confidence visits an astrologer. "The current activities in the state is new to the people of a progressive state like Maharashtra. I do not believe in astrology. Citizens of the state have seen what happened in Assam (during rebel MLAs stay there in June)," said Pawar.
(With inputs from bureau, PTI)