Don't fall into BJP's diversionary tactics, Rahul Gandhi tells minority leaders
Congress vice-president Rahul Gandhi discussed with 130 leaders of minority communities about ways to strengthen the party.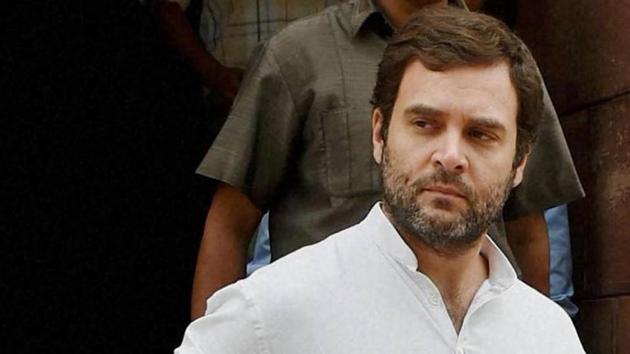 Updated on Jun 05, 2017 11:35 PM IST
Congress vice-president Rahul Gandhi asked leaders belonging to minority communities on Monday to keep the focus on the party's development agenda and not fall into the trap of the BJP-led government's diversionary tactics that it uses to distract public attention from its failures.
Interacting with 130 leaders of minority communities from across the country, Gandhi told them to take the Congress ideology to every household in the country.
The Congress vice-president also discussed with them ways to strengthen the organisation and how to expand the party's outreach at all levels.
Senior leaders Ahmed Patel, Oscar Fernandes, Mohsina Kidwai, Rashid Alvi, Shakeel Ahmed and Punjab legislator Kuljit Singh Nagra were among those who attended the meeting.
The party's minority department chairman, Khurshid Ahmed Saiyed, came under fire from leaders for his "failure" to restructure the sub-units in different parts of the country.
Many leaders complained that vacancies in minority departments in their respective states had not been filled for years now, rendering these key sub-units dysfunctional.
The meeting also suggested that the Congress party should follow neither 'soft-Hindutva' nor engage in Muslim appeasement but stick to its secular agenda.
In the past, senior Congress leaders such as AK Antony had flagged the concerns of the majority community, which "felt alienated" due to the party's perceived minority appeasement policy. These leaders claimed that minority appeasement proved counter-productive for the Congress in the 2014 Lok Sabha elections as the BJP was successful in "exploiting the issue to its benefit" in consecutive electoral battles.
Close Story
Personalise your news feed. Follow trending topics