After Cambridge Analytica row, Election Commission to review ties with Facebook
New Delhi, Hindustan Times |
Smriti Kak Ramachandran and Vidhi Choudhary
Mar 29, 2018 10:51 PM IST
There is now a view within the poll panel that it should not partner with any social media platform until a strict code of conduct defining the scope and nature of such partnerships is drafted.
The Election Commission (EC) is in the process of reviewing its engagement with social media company Facebook Inc., with which it partners on voter awareness initiatives, although the two have no formal agreement in place.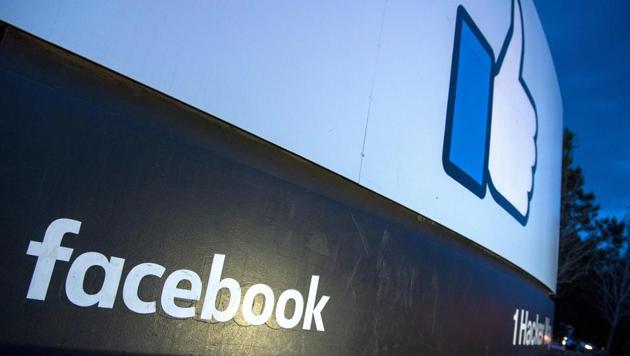 EC and Facebook began engaging with each other in 2017 without any legal framework defining the partnership, an EC official said, asking not to be identified.
Stay tuned with breaking news on HT Channel on Facebook.
Join Now
There is now a view within the poll panel that it should not partner with any social media platform until a strict code of conduct defining the scope and nature of such partnerships is drafted. On March 27, the commission asked its social media cell to prepare a model code of conduct.
Earlier this week, chief election commissioner OP Rawat told reporters that the commission would continue to partner with Facebook on awareness initiatives, but with "safeguards" in place.
Concerns arose about EC's partnership with Facebook after allegations surfaced of Facebook data harvesting by political marketing firm Cambridge Analytica. Although the commission has maintained that it did not share any data from the electoral rolls with Facebook, it is now reviewing whether its association with the company could have been misused in any way, a second EC official said, also on condition of anonymity.
"There is no formal agreement or legal agreement or Memorandum of Understanding between EC and Facebook. Facebook does not have any access to EC's database of voters. The EC database is highly secure and is hosted on NIC and BSNL servers with multiple security walls and periodic security audits," former chief election commissioner Nasim Zaidi said.
NIC is short for the National Informatics Centre and BSNL for the Bharat Sanchar Nigam Ltd, the state-owned telecom company.
It was in Zaidi's tenure that EC first partnered with Facebook in a special drive to enrol voters, with a particular focus on first-time electors.
Facebook came up with a 'register now' campaign aimed at encouraging citizens to register themselves with EC, and subsequently sent out reminders to those eligible to vote. The reminder was sent in 13 Indian languages.
Commenting on the terms of the partnership that he oversaw, Zaidi said: "Only alert were sent by Facebook to its own users from its own data base of users encouraging eligible users to register if not already registered. Nothing (was done) beyond this."
On March 28, the NDA government, which is a heavy user of social media, asked Facebook to clarify whether the company or any of its associates or partners that have access to user data had engaged in the manipulation of elections, or compromised personal data of Indian voters.
Facebook, for which India is a key market with 217 million people using the platform every month, did not respond to queries sent on Thursday. It said it was strongly committed to protecting people's information in response to a query from HT on March 24.
"We have a lot of work to do to regain people's trust and are working hard to tackle past abuse, prevent future abuse and will continue to engage with the Election Commission of India and relevant stakeholders to answer any questions they may have," an India-based Facebook spokesperson said.
BG Mahesh, who worked on digital political campaigns in the run-up to the general election in 2014, said EC should spell out what it wants to do with Facebook.
"Yes, there is an advantage with FB because everyone has to log in and each user has given all their demographic details (to the social media platform). That helps EC to target its message. But I believe Indian products too can help and will be more than happy to participate in our democracy," said Mahesh, who is also the founder and managing director of OneIndia, which provides news content in regional languages.
"Why is the EC not willing to tie up with Indian media companies? We speak about Digital India but EC stays away from language sites. We still are fascinated with foreign products and don't trust products made in India," Mahesh added.