'False conversion claim': Cops on video showing foreign nationals being heckled
Jan 22, 2023 04:35 PM IST
The Meerut Police has tweeted a statement regarding the incident.
A video of two women - reported to be foreign nationals - from Uttar Pradesh's Meerut has prompted a response from the state police after it was alleged that they visited a university in UP as missionaries in a bid to promote a particular faith. The 33-second- long clip - which was also shared by fact-checker Mohd. Zubair - shows the two women while some men can be heard asking questions. "Is anybody with you?" a man asks them. "What is your motive? Please tell," he further says, trying to heckle them.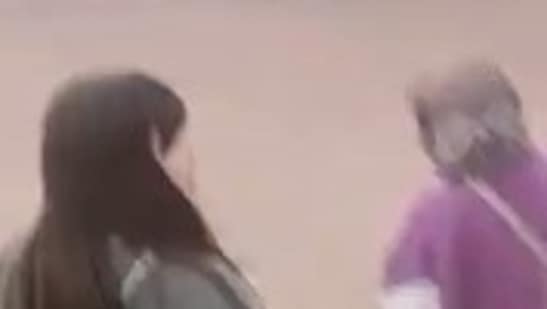 Amid hooting, the clip shows another man with his face covered. The voice in the background can still be heard. "These are Christian missionaries who are trying to come here. Why are you here madam?" the man recording the clip says in the midst of "Jai Shri Ram" chants. The women were reported to be South Korean. HT could not independently verify the authenticity of the clip.
The Meerut Police issued a statement with regards to the incident. "Some female foreign nationals were visiting the university. Some men deliberately asked them questions about their religion and made a video of it," the police statement - loosely translated from Hindi - reads. "Some people are sharing the clip, and making false claims that they were promoting a faith. The claims related to the incident - in which the allegations about promotion of a religion are being made - are completely false," it further stressed.