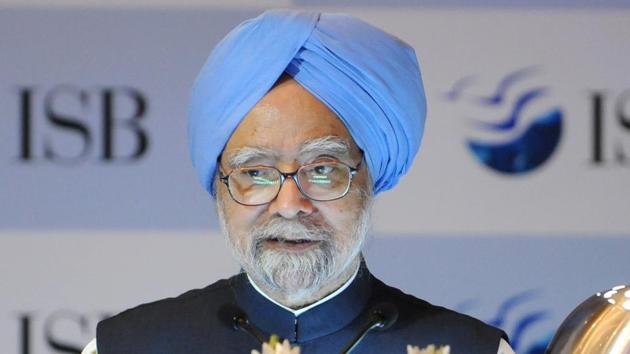 Fight forces that stop India from going forward: Manmohan Singh
Former PM Manmohan Singh said there are many forces in the country, which want to push the country backwards instead of moving it forward. 'It is our responsibility to fight these forces and stop them from going forward.'
UPDATED ON APR 06, 2018 08:19 PM IST
It is the responsibility of all Indians to fight forces that are stopping the country from going forward, former prime minister Manmohan Singh has said.
The former prime minister, who was addressing an event to commemorate the 111th birth anniversary of freedom fighter Jagjivan Ram Thursday evening, said striving for equality in the country would be the best homage to the social reformer.
"Today, there are many forces in the country which want to push the country backwards instead of moving it forward. It is our responsibility to fight these forces and stop them from going forward," Singh said.
Referring to "Babuji", as Ram was fondly known, Singh said everyone should vow to walk on the path laid down by him "and make the country progress in social justice and equality in every possible way".
"That will be the best homage to him," the Congress leader said at a poetry soiree organised at the event.
Recalling Ram's teachings, former Lok Sabha speaker and his daughter Meira Kumar said her father told her that the power to understand the pain of the marginalised was the biggest strength.
"My father used to tell me, 'There are many people in the country who have been oppressed, can't voice their opinion, people don't pay heed to what they say, they are made to stand at the end. You should always maintain contact with them.' That's what he taught me," Kumar said.
She called for a "renaissance" in society and said building malls and leading lives of luxury were of no use if mindsets were drowned in "age-old communalism and casteism".
The event saw recitations by poets like Rahat Indori, Sudeep Bhola and Ashok Chakradhar.
Close