Free cancellation, refunds for delays: Govt comes up with new charter to empower flyers
Updated on May 22, 2018 05:37 PM IST
The draft passenger charter also says customers should be deboarded from flights stationed on the tarmac for over 120 minutes, and compensation is to be paid in case of passengers not being accomadated due to over-booking.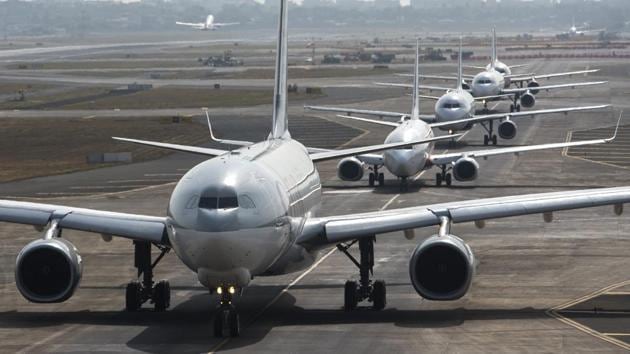 Flyers will soon be able to cancel flight tickets free of charge within 24 hours of booking as long as there are at least four days left for the scheduled departure.
This was specified in a draft passenger charter issued by the civil aviation ministry on Tuesday. Under the new set of rules put forth in the document, which aims to enhance air traveller rights, passengers will also be entitled to a refund if the flight is delayed for over four hours and the delay has been communicated a day in advance. Additionally, missing a connecting flight due to a delay caused by the airline will get travellers a refund of anywhere between ₹5,000 and ₹20,000.
The draft will be kept open for public consultation for 30 days. The government expects to notify it by mid-July.
"If a passenger is informed about the cancellation of his flight less than two weeks before and up to 24 hours of the scheduled departure time, the airline must offer an alternative flight that allows the passenger to depart within two hours of the booked scheduled departure time or allow the refund of his ticket, as may be acceptable to the passenger," a draft rule read.
The charter also stated that passengers must be provided hot snacks and beverages free of cost if their flight is stationed on the tarmac for over 60 minutes. They should be de-boarded if the waiting period crosses 120 minutes, it added.
"Moreover, if a passenger is denied boarding due to over-booking, the airline is liable to pay a compensation of ₹5,000 or more, depending on the ticket value. In case any baggage is lost, delayed or damaged, the limit of liability to be paid will be the same for both international and domestic passengers. The minimum compensation will be: ₹3,000 per kg for loss of baggage, ₹1,000 per kg for delay and ₹1,000 per kg for damage," another draft rule stated.
Civil aviation secretary RN Choubey said travel portals will be regulated for the first time under this charter. "Cancellation charges must be printed prominently on the ticket in a minimum font size of 12, and not as fine print. This information must also be provided as part of reservation and ticket documentation," the charter said.
Close Story
Personalise your news feed. Follow trending topics