Gauri Lankesh murder: SIT to probe BJP MLA's remark over her anti-RSS writing
Sep 08, 2017 04:35 PM IST
BJP MLA DN Jeevaraj has denied the charges, saying his intention was not to justify the killing of journalist Gauri Lankesh and instead focus on an apparent breakdown of law and order in Karnataka.
Investigators probing journalist Gauri Lankesh's murder will look into a BJP legislator's statement that the 55-year-old editor would be alive if not for her writings against the Rashtriya Swayamsevak Sangh.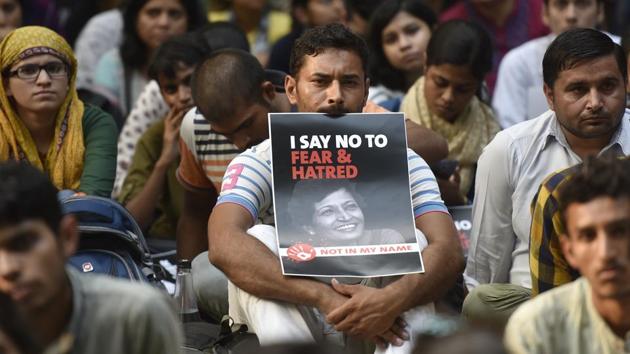 Karnataka home minister Ramalinga Reddy told Hindustan Times on Friday that he had instructed the special investigation team (SIT) to look into MLA DN Jeevaraj's controversial comment.
But Jeevaraj, the BJP MLA from Sringeri, said his intention was not to justify the killing and instead focus on an apparent breakdown of law and order in the state. The BJP, too, asked the legislator to explain his stand, sources said.
Lankesh, a known opponent of the Hindu right-wing, was gunned down by unidentified assailants in her home in Bengaluru on Tuesday night. Her death triggered waves of protest across India.
Hours after her death, Jeevaraj told a rally in Koppa town in Chikkamagaluru district on Wednesday, "If Gauri Lankesh had not called the murders of RSS workers as sacrifice, would she have been murdered?"
Jeevaraj's statement caused quite a stir, with some citizens from Koppa filing a complaint against him on Thursday. "Addressing a bike rally that flouted prohibitory orders, the MLA not only justified the murder but also spoke in a manner that aimed to stoke communal polarisation," the police complaint read.
Chief minister Siddarmaiah, too, took exception to the comment. "What does this statement mean? Does this not make it clear who is behind the murder?" he tweeted on Thursday.
But speaking to Hindustan Times, Jeevaraj denied the charges.
"I had said that if Gauri Lankesh, who was close to the chief minister, had condemned the killing of Sangh workers, the government would have taken action and cracked down on anti-social elements, which would have also stopped her killing."
"In this state, people across the ideological spectrum have been killed since the Congress came to power. So I said that she should have been critical of the government and that maybe that would have helped them curb these murders," he said. "I had even called her my sister in the speech," he added.