Govt to track patients with faulty J&J hip implant to ensure compensation
Published on Aug 24, 2018 11:49 PM IST
Close to 4,700 people with damaged hip joints in India received the implant before 2010, when it was recalled, of which only 1,080 were tracked and compensated.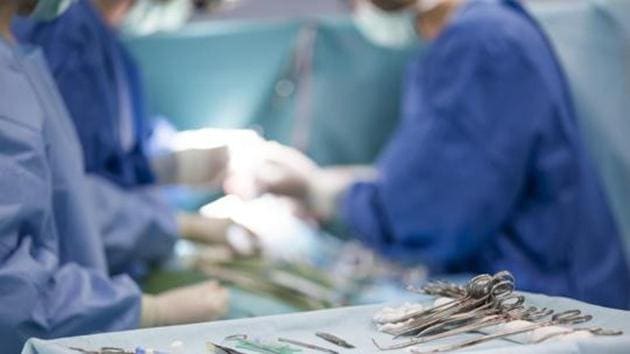 The Union health ministry will establish committees at the Central and state levels to track and compensate patients who received a faulty artificial hip implant that was recalled worldwide by the manufacturer Johnson&Johnson (J&J), in 2010.
Close to 4,700 people with damaged hip joints in India received the implant before 2010, when it was recalled, of which only 1,080 were tracked and compensated. Of them, 275 underwent revision surgeries and the remaining are being closely monitored by their surgeons for side effects.
Following complaints from patients, the health ministry set up an 11-member committee on February 7, 2017, to investigate patient complaints of adverse events against J&J's metal-on-metal Articular Surface Replacement (ASR) hip implant devices — XL Acetabular Hip System and Hip Resurfacing System.
The committee was chaired by Dr Arun K Agarwal, former dean of Maulana Azad Medical College, and submitted its report on February 19, 2018. It said specialists must assess cases individually for treatment and compensation of at least Rs 20 lakh.
In November last year, the federal jury in Dallas had ordered J&J and its DePuy Orthopaedics unit to pay $247 million to six patients for not warning patients about the potential risks of the defective design of the metal-on-metal hip implants .
While Drug Controller General of India (DCGI), Dr S Eswara Reddy, refused to comment on the matter, people privy to the matter said the process of implementing the committee recommendations has begun.
"The committee at the state level will be tracking the affected patients. These cases are old and hospitals don't have data available on them; close to 100 hospitals were approached but there was no data. State governments will be widely advertising the move to see that affected people approach them," said a senior official, requesting anonymity.
Each case will be physically and clinically assessed by the state government committee to determine the degree of disability and refer to the central government committee to decide on the compensation amount.
In it response J&J said: "DePuy has fully cooperated with the expert committee in their investigation of the ASR matter. However, the Expert Committee Report has not been provided to the company for review to date, so it would be inappropriate for us to comment on it. We would like to reiterate that we have furnished full facts and data available with us to the expert committee."
Metal on metal implants are rarely used now, say orthopaedic surgeons. "Metal-on-metal hip implants have been largely discontinued because of the associated complications. With other implants, the revision surgery rate would be around 3-5%, but with this particular brand, it was a higher 10-12 percent," said Dr SKS Marya, chairman, Bone and Joint Institute, Medanta Hospital.
"People complain of pain, which is largely due to loosening of the implant and wear and tear of the metal that would cause collection of metal in the body that it would react to. The best available implant is ceramic cross-linked with plastic polyethylene socket, where head ball is of ceramic and socket of polyethylene, though the cost is slightly more than other implants," said Marya.
J&J's full response:
"DePuy's top priority is and always has been patient safety. We understand that the August 2010 ASR™ Hip System voluntary recall is concerning for patients, their family members and surgeons. Since the voluntary recall decision was made, DePuy has worked to provide patients and surgeons with the information and support they need, including a reimbursement programme to address recall-related costs that was the first-of-its-kind worldwide.
After years of testing, ASR was imported and marketed in India and in various countries around the world, with all regulatory approval and permissions as were then applicable. After it was on the market, DePuy continued studying and closely watching how the device was performing and in August 2010, DePuy issued a voluntary recall of the ASR Hip System after receiving new information from the UK National Joint Registry.
DePuy's actions concerning the product were appropriate and responsible. We immediately informed the Drugs Controller General of India (DCGI) about the voluntary recall. Since then, we have kept the DCGI informed of all key actions and worked to provide Indian patients and surgeons with the information and support they need, in line with government requirements."