I don't know why India hates Kashmiris, says Burhan Wani's father
Muzaffar Wani concedes that groups of people have been visiting him, asking him to become a rallying point, but says he's happy being 'Burhan's father'. Surprisingly, he does issue an appeal, saying, "Burhan is not alone. The entire Valley is with him. My son has been killed, but don't throw stones. I appeal to the youth not to pelt stones. They are no match in the face of guns (of security forces)." Excerpts from an interview by Harinder Baweja with Muzaffar Wani, father of slain Hizbul militant Burhan Wani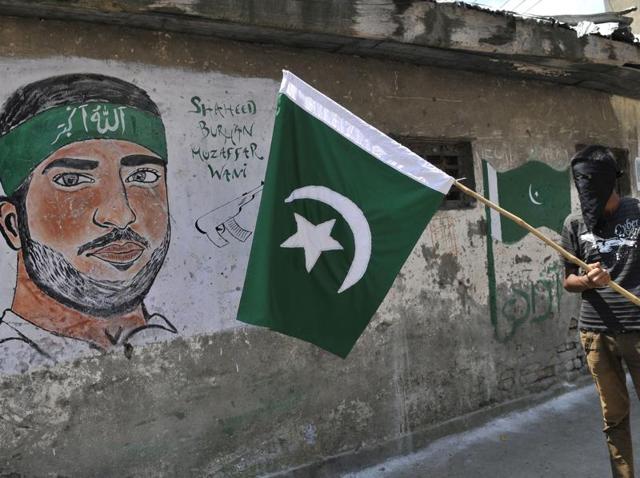 Updated on Aug 22, 2016 05:00 PM IST
Muzaffar Wani concedes that groups of people have been visiting him, asking him to become a rallying point, but says he's happy being 'Burhan's father'. Surprisingly, he does issue an appeal, saying, "Burhan is not alone. The entire Valley is with him. My son has been killed, but don't throw stones. I appeal to the youth not to pelt stones. They are no match in the face of guns (of security forces)." Excerpts from an interview by Harinder Baweja :
Now that your son is dead, do you regret the fact that he chose the path of militancy?
He (Burhan) would have died even if he had not joined militancy. Allah has a calendar for all of us. Those who died after July 8 too were ordained to die by Allah.
You support his having become a militant?
Uska raasta theek tha. Jehad is fine. He was a mujahid, not a terrorist. He hit out through social media. He picked up the gun for his self-defence. As a father, I feel the pain. I have lost two sons. Burhan gave his life and it is for the people to take the movement for azadi forward.
When I met you the last time, we talked about how you cannot take on the might of the army. Civilians are dying. What would you like to tell the stone-pelters?
Raise slogans, but don't throw stones. People have been blinded. I appeal to the youth not to pelt stones. Stones are nothing in front of bullets. But India should also talk to us about our rights. They should think within the realm of insaniyat (humanity). We also have children who are dying. We have no dushmani (enmity) with India. We want friendly relations with India, but I don't know why India hates Kashmiris. If India thinks Kashmiris are their own, they should not use pellets. They were not used in Haryana during the agitation. Why this dual policy? Are you only interested in our land? You are killing our boys.
Read | Burhan Wani's father talks of 'sacrifice', but asks Kashmiris to show restraint
Militants are mixing up with protesters and complicating the ground situation. Armed militants attended Burhan's funeral also…
Yes, I was told about that. I heard some shots being fired. I didn't like that.
Your village lies in south Kashmir. A lot of you would have voted for Mehbooba Mufti. What would you like to tell the chief minister?
The (ruling) PDP had said they would remove the army after coming to power, but the government is bringing in additional companies. She is running a kathputli sarkar (puppet government). To save her chair, Mehbooba should leave her chair now. She is in power because of us, but her voters are the ones being wounded and killed. She is not even sticking to the agenda of alliance.
Close Story