How the Congress elects its president : What you need to know
Rahul Gandhi's imminent elevation as Congress President maybe a foregone conclusion. But he still has to go through the process in line with the party's constitution .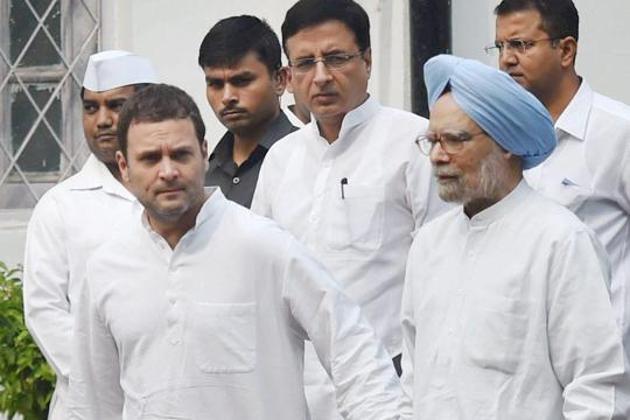 Updated on Dec 04, 2017 09:24 AM IST
The Congress Party's constitution lays down an elaborate process of electing its President.
After the Congress Working Committee (CWC), the top executive body of the party, sets the election schedule, any ten delegates of the party may jointly propose any delegate's name for the President's post.
Article XII of the party's constitution says, "All members of the Pradesh Congress Committees shall be delegates to the Indian National Congress."
Like any general election, a window of seven days is given for withdrawal of nominations after names of all contestants are published.
In 2000, the then vice president of the Congress, Jitendra Prasad, had fought against Sonia Gandhi but had to bite the dust.
In case there's only one candidate, he or she is declared President of the next Congress Plenary Session.
Experts believe that Congress vice president Rahul Gandhi is likely to win unopposed in the upcoming party elections.
A new party president takes charge from the AICC plenary session. During the interim period between the election and the Plenary, the winner will be called as the President-elect.
The term of the Congress president is five years.
In case there are multiple candidates, the winner has to secure more than 50% of the total votes.
According to the Congress constitution, if no candidate gets more than 50% of the first preference votes, second preferences will be counted.
The CWC also has the powers to appoint a provisional President pending the election of a regular President by the AICC.
Incumbent Congress president Sonia Gandhi has led the party for the longest period ever since she took charge in 1998.
Close Story