India's push on terrorism at BRICS meet moving forward, but words stall decision
Updated on Oct 15, 2016 02:34 PM IST
India's plan to get a stronger statement on terrorism adopted at the BRICS summit on Sunday was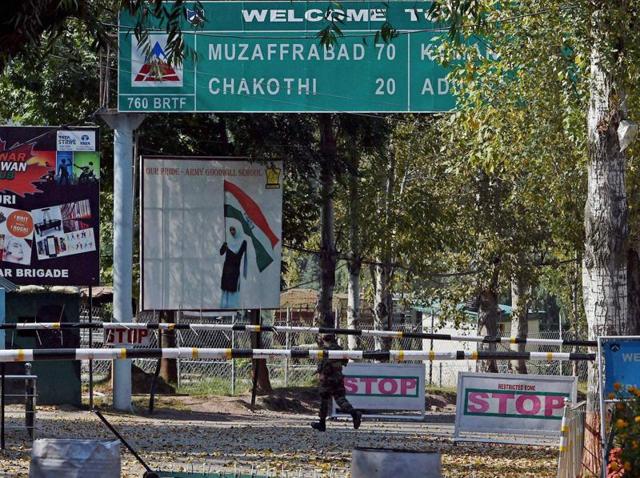 India's plan to get a stronger statement on terrorism adopted at the BRICS summit on Sunday was making progress, officials said, although consensus on the language of the proposed communique eluded negotiators from member nations.
Getting a mention of "cross-border terrorism" in the statement had become a sticky issue as it rings an immediate reference to Pakistan.
"All countries in the BRICS (Brazil, Russia, India, China and South Africa are concerned about the menace of terrorism). The joint statement will reflect this," said an official familiar with the negotiations.
India has been rooting for a stronger international framework to deal with terrorism, calls for which have only strengthened in light of the recent attacks on army camps. New Delhi has been pushing for an early adoption of a comprehensive convention on international terrorism (CCIT) at the United Nations.
While attempting to get a mention of the context 'more urgent' for the adoption of the CCIT, India is also pushing for "stronger" language than what was mentioned in the communique at the 2014 summit in Forteleza, Brazil, said an official on the condition of anonymity.
Read | Terrorism biggest threat to human rights: India tells UN
Both the Russians and the Chinese are comfortable with these changes, but it is not clear how either country would take to mentioning cross-border terrorism.
"We will continue to work together to conclude negotiations as soon as possible and to adopt in the UN General Assembly the Comprehensive Convention on International Terrorism. We also stress the need to promote cooperation among our countries in preventing terrorism, especially in the context of major events," said the statement BRICS had adopted at its 2014 Summit.
Yet, Indian officials point out, major incidents resulting from cross-border terrorism such as the Uri attack have not received the attention and response that the 2014 pronouncement called for.
India has also been pushing for a change in the way UN deals with the issue of terrorism and the "contradictions" in world body's approach to sanction individuals and entities.
For example, India argued Jaish-e-Mohammed was designated by the UN Sanction committee in 2001, but its chief Maulana Mazood Azhar continues to be outside the list. China had put a consistent technical hold in designating Azhar a terrorist. The designation would lead to asset freeze and travel ban, which would cripple the capacity of the organisations and individuals to plot terrorist activities.
Read | Modi, Xi to discuss bilateral ties hit by NSG issue, Masood Azhar ban push
The BRICS summit, which begins with a dinner for leaders of its member nations, will conclude on Sunday.
For more on the BRICS summit, click here.