India's skewed sex ratio to worsen further, says a government report
Updated on Apr 18, 2017 08:50 AM IST
The sex ration will dip to 898 girls for 1,000 boys in 2031, says a ministry of statistics and programme implementation report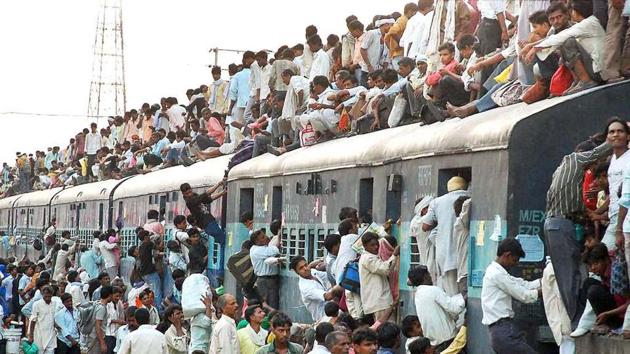 As India's proportion of youth in the total population falls, the sex ratio will dip to 898 girls for 1,000 boys in 2031 from 939 in 2011, a new government study has projected.
Quoting data from the Census and World Bank, a ministry of statistics and programme implementation report said the negative aspect of youth in India was that the sex ratio among them has been consistently decreasing since 1991.
"The reduction in sex ratio of youth is found to be much more than that of the overall population. It has come down to 939 in 2011 from 961 in 1971 and is projected to decline further to 904 in 2021 and to 898 by 2031," the report titled youth in India said.
The projection is based on very low sex ratio at birth in India. The number of girls born for 1,000 boys -- the definition of sex ratio --- was 914 in 2011 and is projected to fall further in coming decades.
"The newborns would fall in the youth category in the next 20 years and its implications will be visible in overall youth demography of the country," said Ranjani Kumar, director of a Delhi-based advocacy group, the Centre for Social Research.
While the number of young people in population in absolute numbers will rise, the report projected that its proportion to population will fall for the first time from 34.8% in 2011 to 31.8% in 2031.
"The share of youth in total population has increased from 30.6% in the year 1971 to 34.8% in the year 2011," the report said.
But that may not change India's being the youngest country in the world as similar trends would be seen in China and Indonesia, the two other countries with a large young population.
"By 2010, India accounted for 17.8% of the world population, recording an increase of 2.7% in its share since 1970. This growth is projected to continue and by 2030, young Indians would account for 17.97% of global population," the report said.
While the population of youth is projected to increase by about 68 million in 2031, the worrisome trend is of rising suicide among young.
The report said suicide among youth accounted for 33% of such deaths in India in 2015, a three percentage point increase since 2010. The biggest contributor for taking one's life was relationship discord.