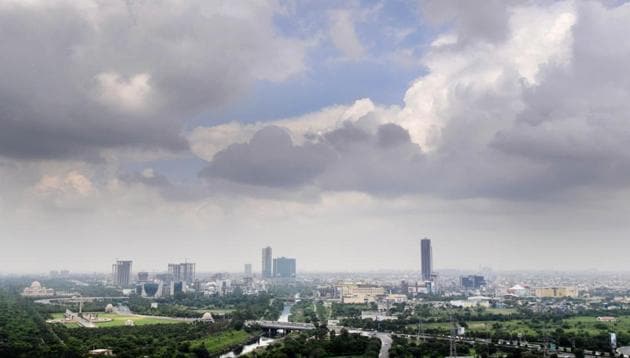 Monsoon rains to be normal this year, forecasts Skymet
India defines average, or normal, rainfall as between 96% and 104% of a 50-year average of 89 cm for the entire four-month season beginning June.
UPDATED ON APR 04, 2018 05:51 PM IST
Rainfall in the June-to-September monsoon season will be normal this year, private weather forecasting agency Skymet Weather said on Wednesday.
However, southern states, barring Telangana and coastal Andhra Pradesh, will see a deficit ion rainfall, the agency said.
The India Meteorological Department (IMD) considers it a normal monsoon when rainfall is 96-104% of the 50-year average of 887mm, also called the Long Period Average (LPA) for the season.
Skymet said monsoon rains will be 100% of the LPA this year with an error margin of +/-5%.
The forecast is in line with what was indicated in a March bulletin of the IMD for the El Niño southern oscillation (ENSO) and Indian Ocean Dipole (IOD), two key factors that impact India's monsoon rains.
Below-normal rainfall in the southern peninsula in Kerala, Karnataka, Tamil Nadu and Andhra Pradesh is a cause for concern as it might impact agricultural output in these states. Parts of Maharashtra, Gujarat and north east India will see deficit rainfall in August.
"Southern and central parts of Madhya Pradesh and south Chhattisgarh will receive good rains throughout the four months," Mahesh Palawat, chief meteorologist with Skymet Weather, said.
June will see excess rainfall to the tune of 111% of the June LPA. Rains are expected to dip in July and August, with rainfall being 97% and 96% of the LPA respectively.
The met department's ENSO prediction show that La Niña conditions, which refers to the persistent cooling in the central and eastern Tropical Pacific ocean, are prevailing at the moment. Abnormal warming in the same region creates El Niño conditions.
"Generally when La Nina conditions prevail, the monsoon is good," DS Pai, a senior scientist at IMD Pune, said.
The IOD refers to an irregular oscillation in sea-surface temperatures in different parts of the Indian ocean. Above-average temperatures in the western Indian Ocean with corresponding below average temperatures in the eastern Indian ocean is termed as a "positive" phase. A positive phase of the IOD is linked with a good monsoon.
In March, neutral IOD conditions were present over the equatorial Indian Ocean, as temperatures were near normal across tropical Indian Ocean.
Skymet Weather, which was established in 2003, has overestimated monsoon rainfall in recent years. But its forecast for last year was spot on. In 2017, the actual rainfall was 95% of the LPA.
IMD's first monsoon forecast is expected by mid-April.
Close