Indian will take national flag to space on board Gaganyaan by 2022, says PM Narendra Modi in Independence Day speech
Aug 15, 2018 01:37 PM IST
India will launch its first manned space mission by 2022, Prime Minister Narendra Modi said during the Independence Day speech.
Prime Minister Narendra Modi in his Independence Day address on Wednesday announced that India would send a manned mission to space by 2022 on board Gaganyaan when the country completes 75 years of independence.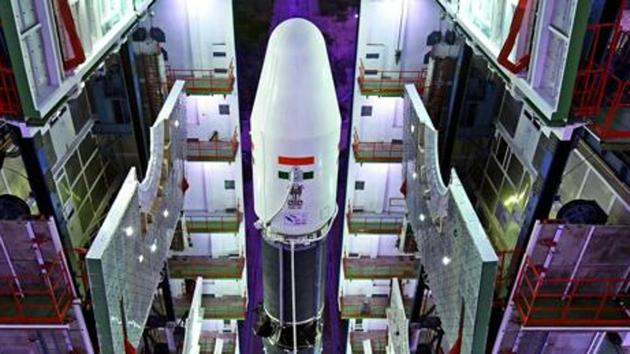 "I happy to announce that India has decided by 2022, when India celebrates its 75th year of Independence, or before, an India – could be a boy or a girl – will go to space with the tricolour in their hand," said PM Narendra Modi.
India can potentially be the fourth country to send a man to space, after erstwhile USSR, the US, and China. Denmark also has a manned space flight scheduled for 2022.
The Indian Space Research Organisation (ISRO) had proposed India's human space flight programme – Vyom – nearly a decade ago. The Indian manned mission will likely have a three-person crew entering the low Earth Orbit and will be carried out on board the indigenous Mark GSLV III launch vehicle.
ISRO plans to undertake two unmanned flights and one manned flight where the crew would be sent to the low Earth Orbit for five to seven days.
Work on an orbital vehicle that can take the crew to the low Earth orbit is already underway.
In 2007, India tested its first re-entry technology where a 550 kg satellite was sent into the orbit and brought back to earth safely in 12 days. This shows India's capability in heat-resistant materials that are essential for re-entry technology.
In July, ISRO had successfully tested a crew escape system at Satish Dhawan Space Centre, Sriharikota. The test was critical for a manned mission as it could be needed for pulling out crew members in case of an aborted launch due to some emergency.
India has already completed a Moon and a Mars mission.
India's first lunar probe Chandrayan-1 was launched by the ISRO in October 2008, and operated until August 2009. The country's second lunar probe Chandrayaan-2 is scheduled to be launched by January 2019 and will attempt a soft landing of a rover near the moon's south pole.
The Mars Orbiter Mission (MOM), also called Mangalyaan, India's first interplanetary mission was launched on November 5, 2013 by the Indian Space Research Organisation (ISRO). It has been orbiting Mars since September 24, 2014.