SC rejects 'namaz in mosque' petition, clears way for resuming Ayodhya hearing
Sep 27, 2018 10:04 PM IST
The judges said of the hearing in the Ramjanmabhoomi-Babri Masjid title dispute case will begin from the week commencing October 29,
The Supreme Court has declined to set up a larger bench to revisit a 1994 verdict which held that a "mosque is not an essential to the practise of Islam", ruling that the top court had made the observation in the limited context of acquisition of land.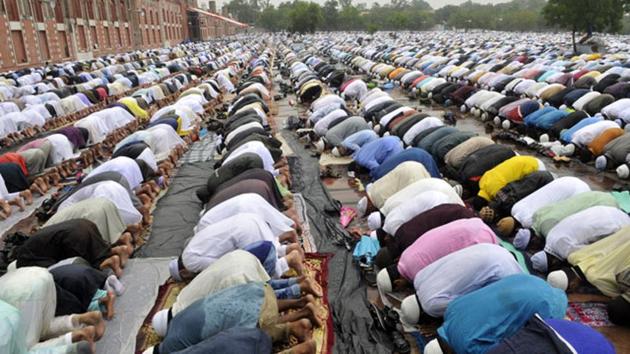 "All mosques, all churches and temples are significant for the community," the three-judge bench said in a 2:1 majority decision delivered by Chief Justice of India Dipak Misra and Justice Ashok Bhushan. The third judge, Justice S Abdul Nazeer, delivered a dissenting judgment.
The top court also ruled that this observation was not relevant to decide the Ayodhya land title case. Hearing of the appeal in the Ramjanmabhoomi-Babri Masjid title dispute case will begin from the week commencing October 29, the judges ruled.
In 1994, a five-judge constitution bench had considered the question of acquisition of a religious place by the state and upheld the constitutional validity of the law to acquire land in Ayodhya. In this verdict, it had argued that namaz could be offered anywhere and that a mosque was not necessary for this.
Some Muslim parties in the Ayodhya land title case had flagged this verdict in the top court, arguing that this observation appeared to have weighed heavily over the Allahabad High Court judges who delivered the 2010 verdict in the land title suit.
The Babri Masjid, a 16th century mosque was destroyed in 1992 by karsewaks who said that it had to be brought down so that a temple could be built for Lord Ram at Ayodhya.
The Uttar Pradesh government has opposed the petitions, arguing that the Muslim groups were trying to delay the hearing in the case and that they had not raised the matter since 1994 and even in 2010, when the Allahabad high court partitioned the land equally among three parties — the Sunni Waqf Board, the Nirmohi Akhara and Ram Lalla.
The top court was also told that the birthplace of Lord Ram cannot be shifted to another site, while a mosque with no particular religious significance to the Muslims can be shifted as that will "not affect the right to practice religion by offering 'namaz' in other mosques".