Issue of 'illegal crossers' to top Indo-Bangladesh talks
Updated on Sep 27, 2017 11:56 PM IST
BSF officials did not comment on whether Rohingyas will be discussed at the meeting with Border Guards Bangladesh.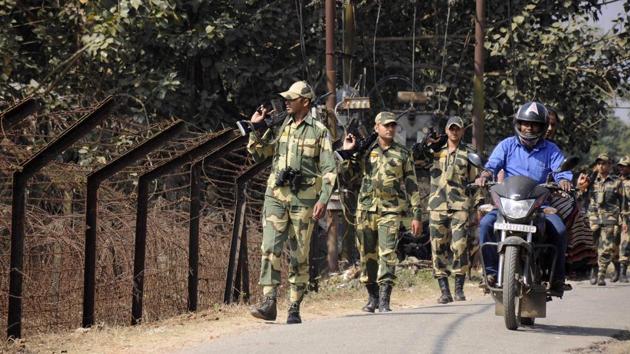 The issue of "illegal crossers" will be discussed in a bi-annual director-general level talk to be held between India and Bangladesh on October 2 here.
The meeting between the Border Security Force (BSF) and Border Guards Bangladesh (BGB) will be attended by officials of the ministry of external affairs, surveyor general of India and Narcotics Control Bureau.
The Indian delegation will be led by BSF director general KK Sharma while Bangladesh's by major general Abul Hossain.
The meeting comes in the backdrop of a raging debate on Indian government's stand on the Myanmar's persecuted Muslim community of Rohingyas.
BSF officials did not comment on whether Rohingyas will be discussed at the meeting, citing "government directives" for the current as well as future response to the Myanmar issue.
"Our mandate has always been to stop illegal crossing. If illegal crossers are found inside Indian territory, we take them in custody and hand them over to local police," a BSF official said on the condition of anonymity.
As per data available with the BSF, around 200 Rohingyas have been arrested in six border states, including West Bengal, Mizoram, Meghalaya, Assam and Tripura, in the last five years. Sources said two people, believed to be Rohingyas, were sent back into Bangladesh upon being discovered last week.
Other issues on which discussions will be held at the meeting include human trafficking, smuggling of fake Indian currency notes, cattle smuggling, border vigil and single row fencing between the two nations.
Earlier this month, the BJP government had filed an affidavit in the Supreme Court in response to a petition challenging the Modi government's plans to deport roughly 40,000 Rohingya refugees from India.
Terming these refugees as "illegal" immigrants, the government told the apex court that their presence in the country will pose a "serious" national security threat.
Since August, there has been a spike in the number of Rohingyas fleeing their country after the Myanmar army launched a fresh crackdown in Rakhine province.