Journalist abducted, beaten to death in Jharkhand's Chatra district
Hindustan Times, Chatra (Jharkhand) |
Vishal Sharma
Oct 30, 2018 01:59 PM IST
The journalist had received death threat and even informed the police naming three people including the husband of an elected woman Mukhiya.
A 32-year-old journalist with a vernacular daily was allegedly abducted and beaten to death in Jharkhand's Chatra district late on Monday night, police said on Tuesday, months after he lodged a complaint of a threat to his life.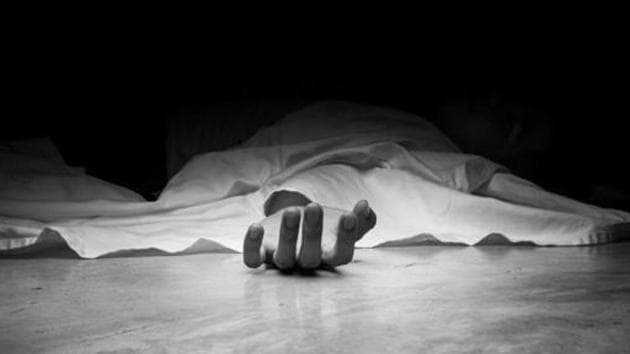 Chandan Tiwary was found critically wounded from Baltharwa forest under Simaria police station of the district hours after some unidentified motorcycle-borne men abducted him from Pathalgadda. Police later brought the badly injured journalist to Simaria Referral Hospital where he was declared brought dead.
Tiwary had earlier received a threat to his life and informed the local police station about it in April earlier this year.
"Following exposure of irregularities in PM Awas Yojana and construction of sheds for goat rearing on social media, I have been threatened of dire consequences by Mahesh Dangi, husband of local Mukhiya. I fear the threat from Mahesh, Md Serajul and a para teacher Devaki Dangi," he said in the written information on April 6, 2018.
Chatra deputy commissioner (DC) Jitendra Singh said a medical board would conduct the postmortem examination of the journalist. The district's superintendent of police (SP) Akhilesh B Verior, who inspected the place of occurrence on Tuesday morning, added a special investigation team (SIT) would probe his murder.
Son of labour union leader Raghuwar Tiwary, Chandan hailed from Dumbi village under the Pathalgadda police station in Chatra district. He worked for a Hindi daily as a block-level reporter.
This is the second murder of a journalist in Chatra since May 2016, when television journalist Indradev Yadav was shot dead in Chatra town. An investigation by the police had revealed the involvement of the cadres of Tritiya-Sammelan Prastuti Committee (TPC), a Maoists' faction, in the murder.
More than 40 journalists have been killed in India since 1992, according to the US-based Committee to Protect Journalists.
Reporters in India often face harassment and intimidation by police, politicians, bureaucrats and criminal gangs.