Times Now-VMR, ABP-CSDS opinion polls predict hung assembly after Karnataka elections
While the Times Now-VMR opinion poll on the Karnataka assembly elections projected the Congress as the single largest party, the ABP-CSDS survey said the BJP would get the most seats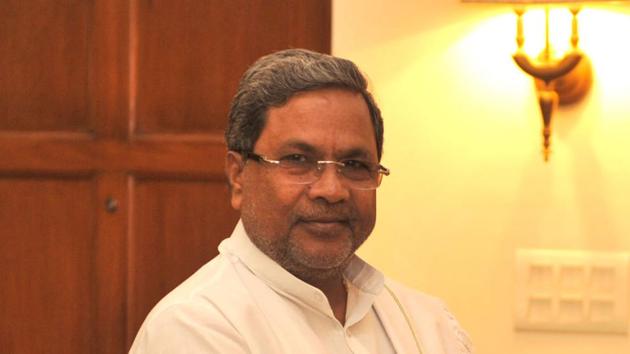 Updated on Apr 23, 2018 10:48 PM IST
Two opinion polls released on Monday predicted a hung assembly in the May 12 assembly elections in Karnataka, with both suggesting that a new government in the state would have to be formed in coalition with the Janata Dal (Secular).
The Times Now-VMR survey projected the Congress as the single largest party with 91 seats in the 224-seat assembly, with the BJP finishing a close second with 89 seats. The survey pegged the tally of the JD(S), which is in alliance with the Bahujan Samaj Party, at 40 seats in the 2018 assembly elections . In total, 113 seats are required to form the government.
According to this survey, the separate religion tag for Lingayats would not benefit the Congress much. The poll predicted that the party would win 21 of the 50 seats in the Mumbai-Karnataka region, where the community is dominant. This is 10 seats less than in 2013, when the party won 31 seats in the region. The BJP, which won 13 seats in the region in 2013, is predicted to get 23 seats.
Also read: 1,127 candidates file nominations for Karnataka assembly elections
Crucially, the poll predicts a lead for the Congress in the coastal region of the state, which is considered a bastion of the BJP and the Rashtriya Swayamsevak Sangh. The survey said the Congress will win 11 out of 21 seats, and the BJP will gain three more than the five seats it won in 2013.
According to the ABP-CSDS survey, the Congress will improve its vote share to 37% but still finish second with 85-91 seats. The BJP, united after the split in the 2013 elections, will also improve its vote share to 35% and become the largest party in the assembly with a projected tally of 89-95 seats, the survey said. According to this survey, the JD(S) is projected to get 32-38 seats.
However, according to the poll, chief minister Siddaramaiah is the most preferred candidate to be the chief minister. While Siddaramaiah was preferred by 30% of respondents, BJP chief ministerial candidate BS Yeddyurappa was backed by 25% and support for JD(S) leader HD Kumaraswamy came in at 20%.
Close Story