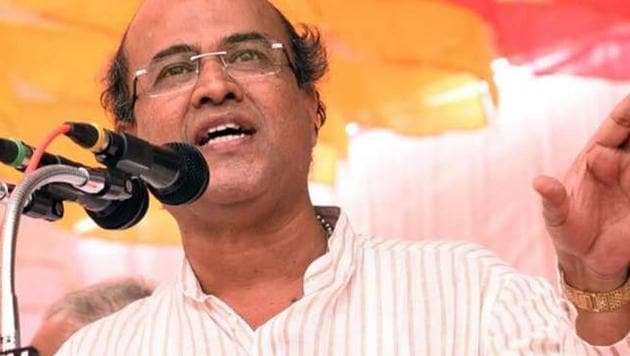 Karnataka BJP leader allegedly posts porn on WhatsApp group, triggers row
Mahantesh Kavatagimath, a senior BJP leader from Karnataka and member of the legislative council, allegedly posted pornographic images on a WhatsApp group. No action has been taken against the alleged act
UPDATED ON MAY 03, 2017 06:55 PM IST
Mahantesh Kavatagimath, a senior BJP leader from Karnataka and member of the legislative council, has triggered a controversy for allegedly posting pornographic images on a WhatsApp group.
The social media group, called Belagavi Media Force, has media professionals and district administration officials. Mahaboob Makandar, the administrator of the group, removed Kavatagimath from the group as a result, sources said.
However, despite the presence of senior police officers, including the superintendent of police of the district, no action was taken against the alleged act. Kavatagimath could not be reached for comments.
Speaking to Hindustan Times, Ravindra Gadadi, additional superintendent of police, said no case had been registered. "Nobody has come forward to lodge a complaint, so no case has been booked," Gadadi said. Gadadi admitted he was on the group but said he had not checked the message because he did not have internet access.
When asked if the police could not take up a case suo motu, Gadadi said it was up to the group's administrator to complain. "Only if child pornography is shared can we take suo motu action," he said.
The group was formed a few years ago by the administration for media professionals to provide quick information and coordination for various reporters and officials.Sections 66 and 67 of the Information Technology Act have been applied against others in the past for similar incidents.
Last year, state primary and higher education minister Tanveer Sait was caught going through seemingly pornographic photos on his phone at a state-sponsored celebration in Raichur, leading to the BJP demanding his resignation. The RSS, Christian organisations and a section of historians also condemned it.
In 2012, two BJP ministers were caught watching a pornographic video when the House was in session. Camera crew of TV channels filmed cooperation minister Lakshmana V Savadi watching porn clips on his mobile phone and women and child development minister CC Patil peeping in during a discussion in the House.
Close