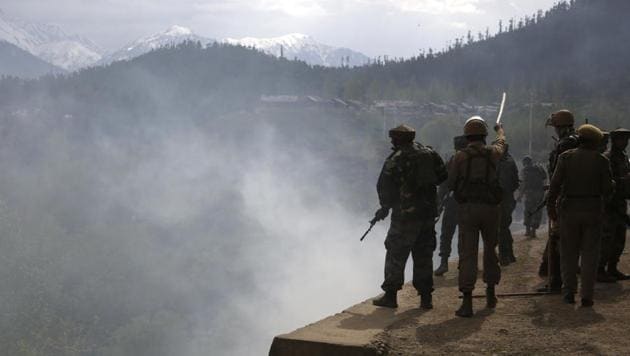 Kashmir: Four persons, including a policeman, killed in Kulgam militant attack
Militants targeted a police convoy and fled after the attack.
UPDATED ON MAY 07, 2017 01:50 AM IST
Two civilians and a policeman were killed in a militant attack in Kulgam district of south Kashmir on Saturday night, while one militant was killed in retaliatory action, police said.
A police convoy had left for Mir Bazar area on the national highway to clear traffic after a road accident when militants came and began firing at the group. The policemen returned fire killing one militant, from whom a grenade was recovered, and capturing one.
PTI later reported that the militant killed was a wanted member of the Lashker-e-Taiba group, Fayaz Ahmed Ashwar. Police have been investigating him in connection with the attack on a BSF convoy in Udhampur in 2015.
Police chief Vaid also said that one of the militants who escaped is injured and that police have launched a manhunt for the rest of the group.
Four civilians are being treated at district hospital; two of them appear critical, the police chief added.
It was earlier this week that militants killed five policemen and two bank guards in an attack on a cash van in Phambai area of Kulgam in South Kashmir. Militant outfit Hizbul Mujhadeen claimed responsibility for the attack. However, a spokesperson told local news agency CNS that the victims were shot dead by securitymen.
Close