Top kathak dancer reacts after Air India passenger's 'I didn't urinate' claim
Jan 13, 2023 08:35 PM IST
The artist said Mishra is attempting to divert from the fact that he "outraged a woman's modesty".
The Air India 'urinating' incident has taken a twist after the accused, Shankar Mishra, told Delhi sessions court that it was not him but the complainant urinated on herself. Mishra's lawyer Ramesh Gupta said that the co-passenger (complainant) is a Kathak dancer and around "80% of Kathak dancers have incontinence". Padma awardee Kathak dancer Shovana Narayan dismissed the claims and said Mishra is attempting to divert from the fact that he "outraged a woman's modesty".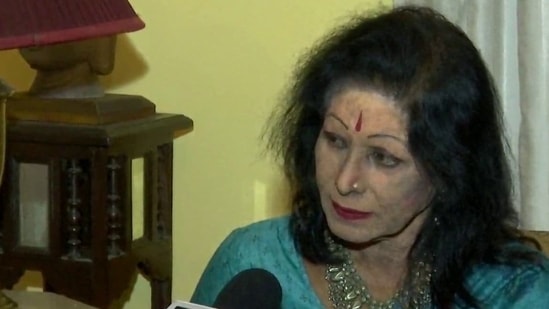 Read| Shankar Mishra didn't pee on Air India flyer, woman urinated on herself: Lawyer
"I do not agree with it at all, I think it is the weirdest reasoning that has ever been put forth. Any peeing or not peeing is not related to any vocation at all," Narayan was quoted as saying by news agency ANI.
Another Kathak dancer from Uttar Pradesh criticised the lawyer for making an "absurd" statement and added that he insulted all Kathak dancers. "The statement is a myth as dancers train their minds & body in a way that can remain very balanced for a very long time," the artist told ANI.
The lawyer earlier told the court that the complainant's seat was blocked, therefore it was not possible for Mishra to reach her. "She was suffering from some disease related to the prostate. It was not him. The seating system was such that no one could go to her seat," the lawyer reportedly said.
However, the sessions court judge dismissed the lawyer's claim and asked for a diagram of the seating arrangement in the flight.
Read| 'Disgusting, shocked civic consciousness': Judge slams Air India peeing accused Shankar Mishra
Mishra was arrested for allegedly urinating on his co-passenger in a Delhi-bound Air India flight coming from New York on November 26.